It's difficult to see what you can do in this complicated world that will make any kind of difference. There are quite a few small possibilities: feeding the garden birds; leaving a patch of weeds for the bees and butterflies; not using throwaway carrier bags; reusing and recycling. Small actions making small but significant differences that, if we all did them, would make a real dent in what's going wrong on the planet. No one else may know about them, but they give you a real glow.
But doing something others can see - even if they don't notice, and wouldn't know you did it anyway - is harder to achieve, but so satisfying.
For a couple of years I have been trying to make the Environment Agency take notice of how London and Quadrant, a local housing association slashes the newly naturalised bank of the stretch of river that runs through one of its housing estates. No one had really bothered to take my concerns seriously. As a consequence, the environmentally illiterate contractors employed by the similarly ignorant association had been severely cutting back the greenery on the banks from top to bottom and from end to end.
Last September I found a young man doing what he had been told, massacring every growing thing on a section of the bank. I stopped to talk to him. I told he was destroying the habitat and any winter shelter and food from seedheads that the wildlife might need. He agreed, but said he'd been told to do it. I appealed to his good sense, and when I returned some hours later, there was no further destruction.
As spring approached, I was concerned that the next people sent might not be as intelligent as this young man, and that I might not be lucky enough to catch them at it, so I phoned the Environment Agency to express my desire that they take London and Quadrant to task for their mistreatment of the environment entrusted to them.
It took a while to talk the man round. He'd been familiar with the area since the floods of 1967, he said. (At that time the local council had put the river in a concrete tunnel to avoid further flooding, and it was only opened up a few years ago.)When I corrected him that the floods had been in 1968, he realised I had been as familiar with the area as him for as long as him, and he took notice. He told me that the greenery should not be cut back in spring at all, and that in autumn only one third should be cut back in any one year, and then only a yard or so up from the river's edge, to avoid the colonisation of willows.
He arranged for some officers to meet with L&Q to advise them on the care of the banks. So now, every time I walk along the opposite bank (which has its own problems, but one thing at a time) I smile proudly at the results of my intervention.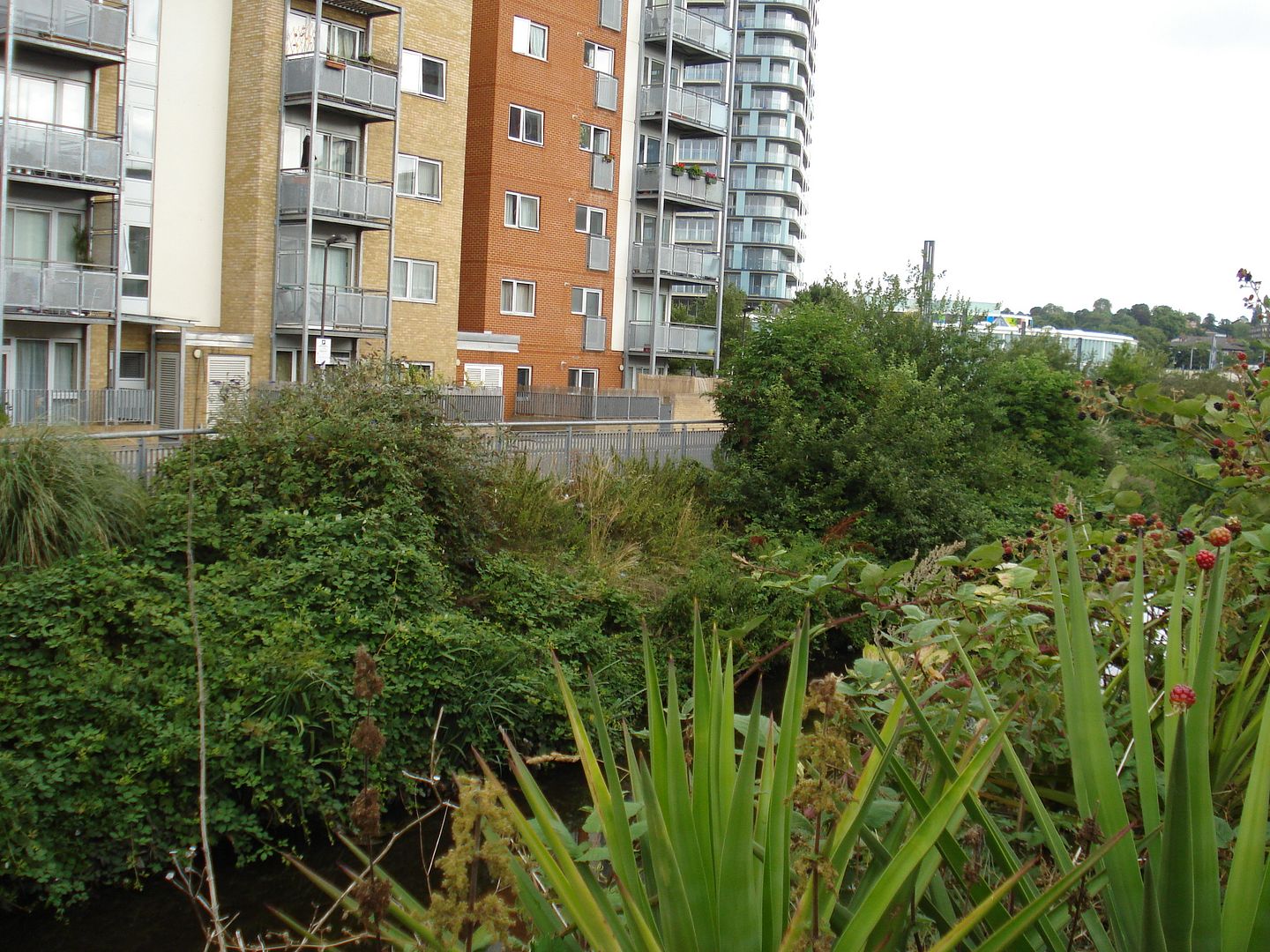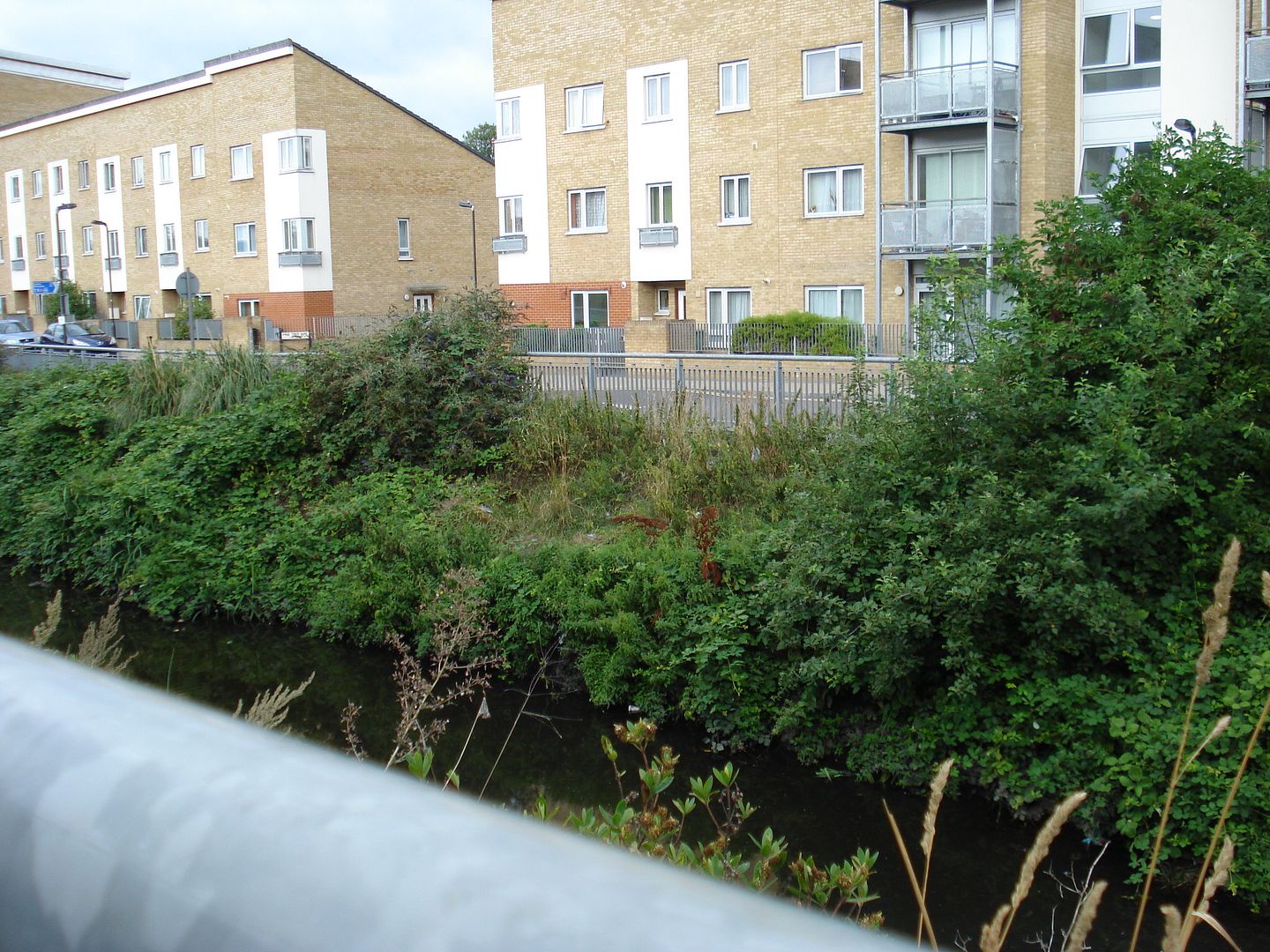 In the middle of each picture you can see the compromised verdure of the section that was cut back last autumn. The rest of the bank is lush. If that young man had not heeded my pleas, the whole bank would look like the slashed section.
Job well done by all concerned, and a real sense of achievement for me. It would be nice if others knew, just so they could see that they too can make a difference.
So, if there's something bugging you near your home, think how you could help - then do it. You won't regret it.