Most people have heard of the Red Arrows aerial display team, but the Red Devils aerobatic parachute regiment are less well known.
The other day at school we had a visit from the Red Devils. Some of the children were disappointed that they wouldn't get to see them skydive off the roof, or that they wouldn't get to do that themselves (mm, where some of the darlings were concerned, some of us were disappointed about that too!)
They showed us their two kinds of parachute packs, standard and tandem:
They linked themselves up to show how a tandem jump is done. The guy behind lifted the guy in front off the ground by the shoulder straps!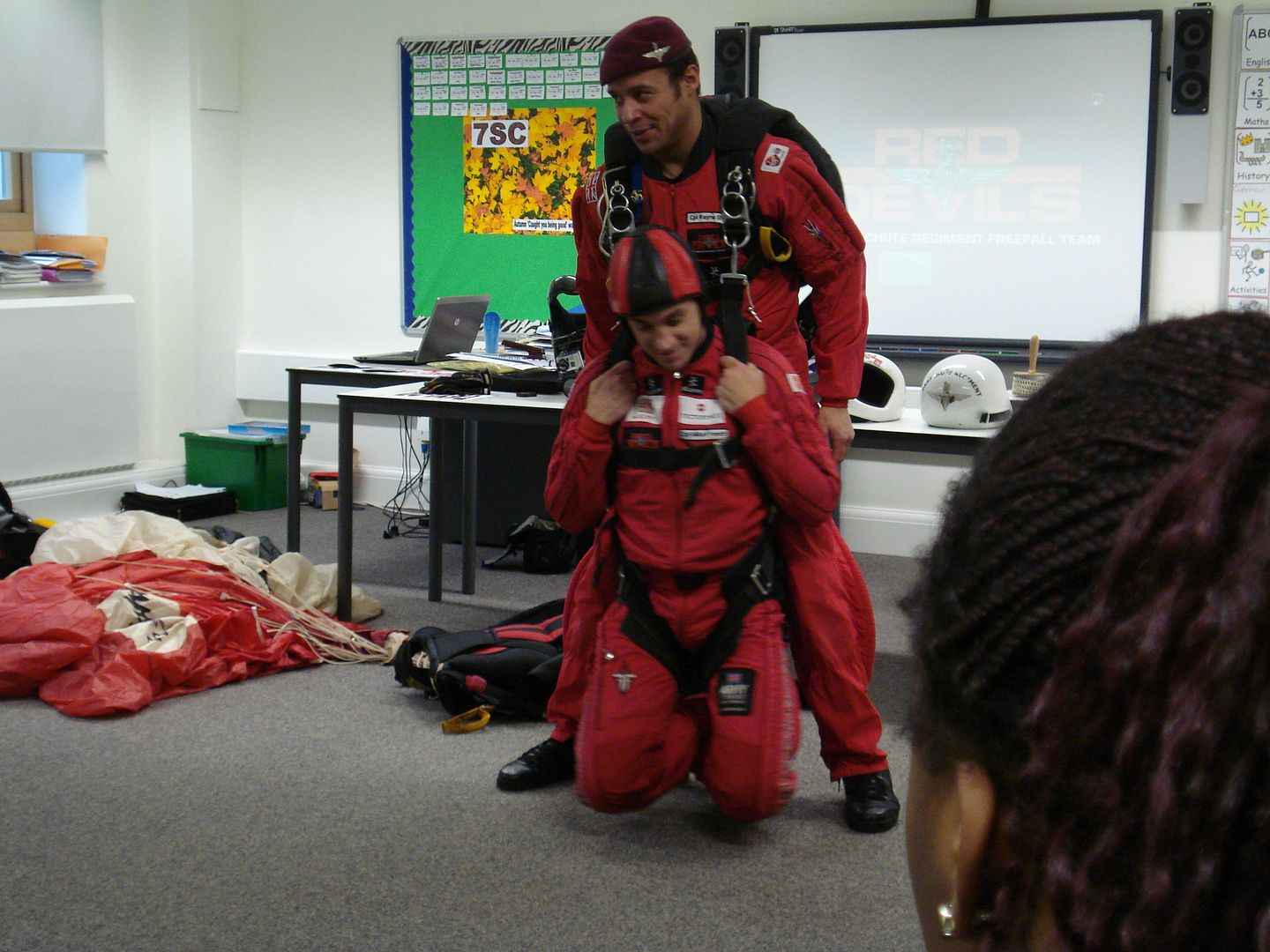 They got some of the taller students to help them display their parachute: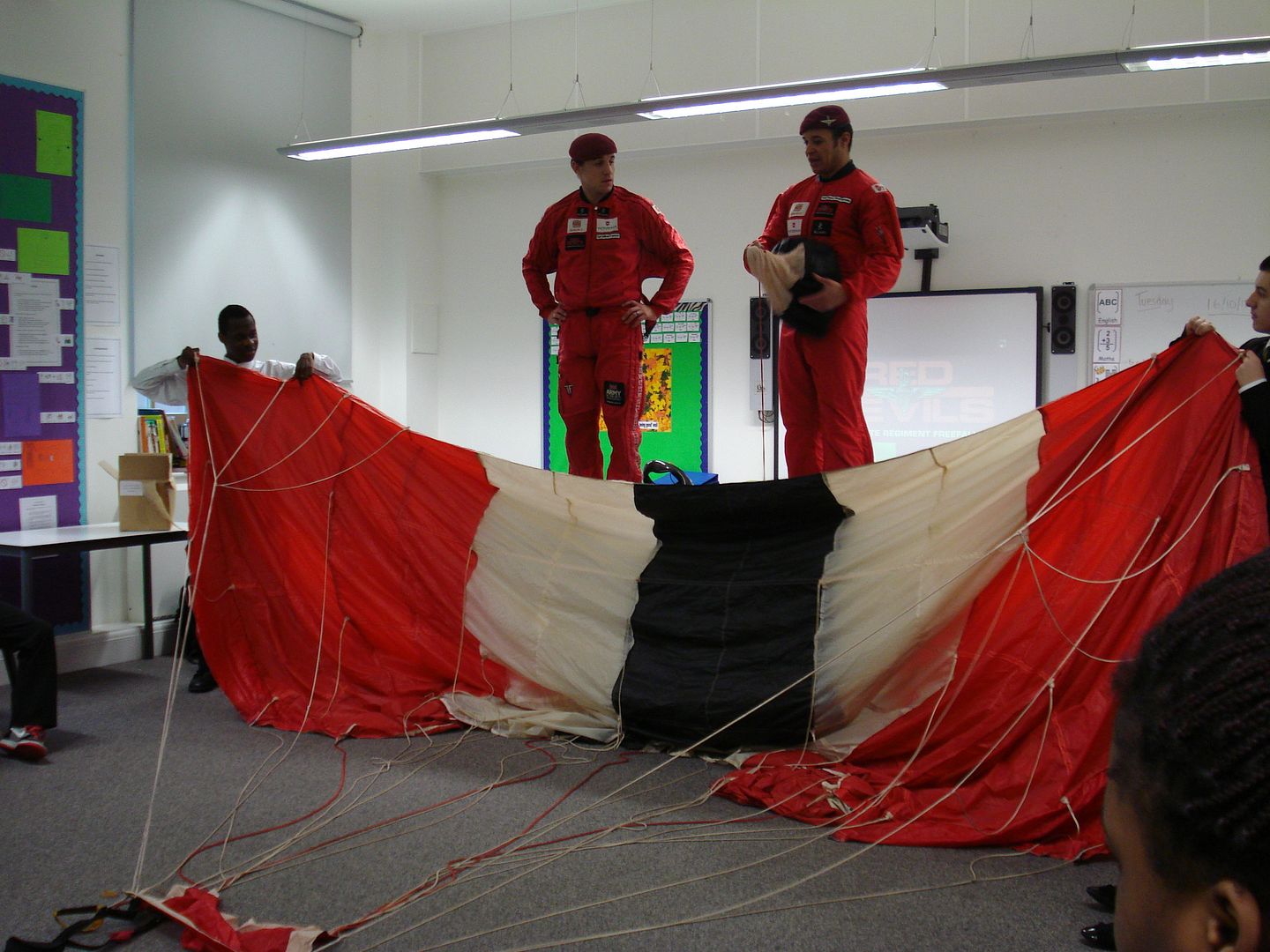 Several of the children can't wait to turn 16 so they can do a tandem jump. One or two even want to join the armed forces. Hate to tell them they'll be lucky to join the newly renamed Reserves at the rate this government's cutting everything.