As this morning was fine, I decided to pay a return visit to Port Lympne Wild Animal Park to see if I could catch up with some of the creatures I missed two weeks ago. I was luckier than I ever could have imagined.
I managed to see both the Carpathian lynx and her cubs, though only one was visible enough to photograph. They were eating dead bunnies.
This is the mother:
The cub was making a meal of it: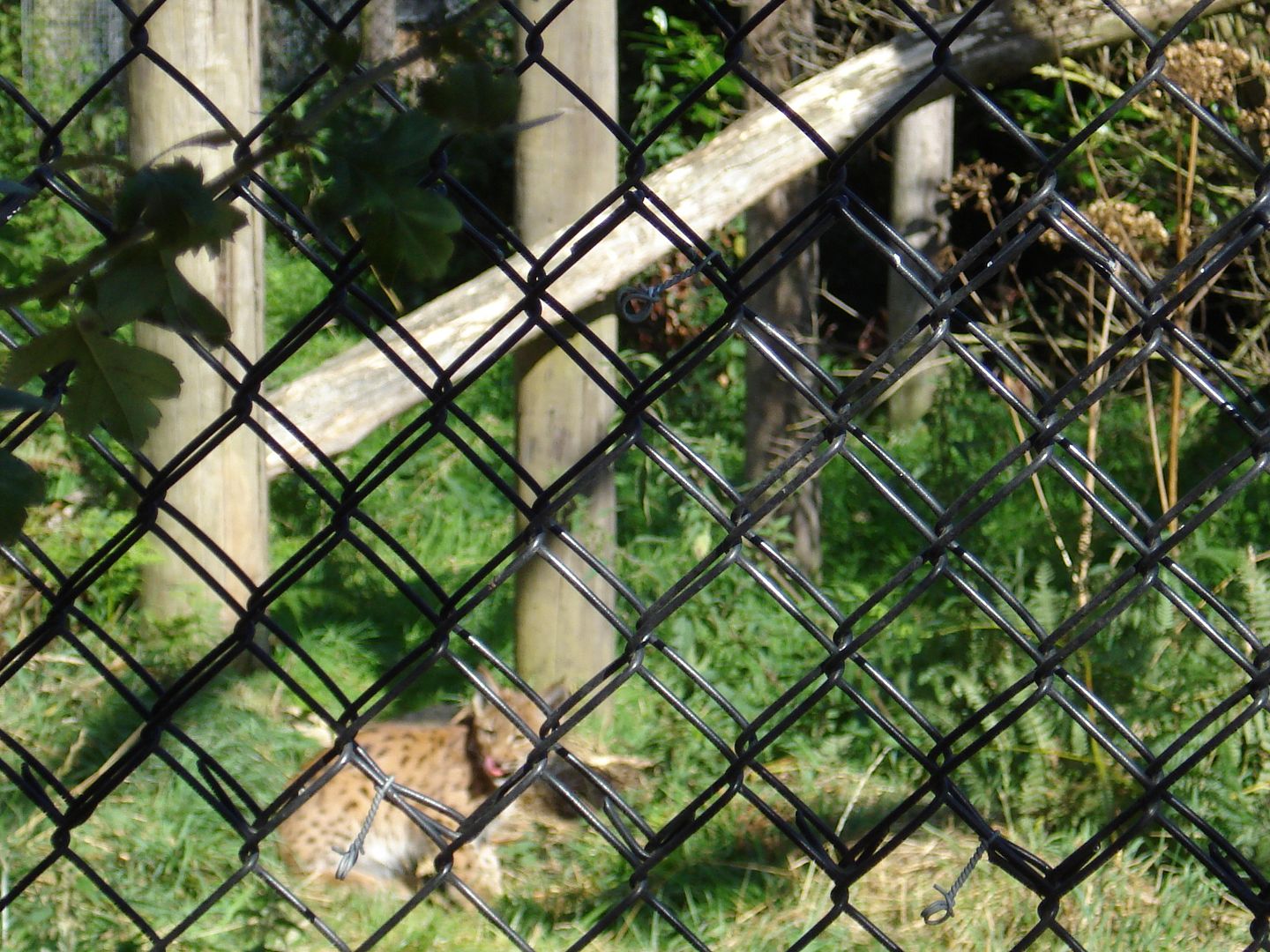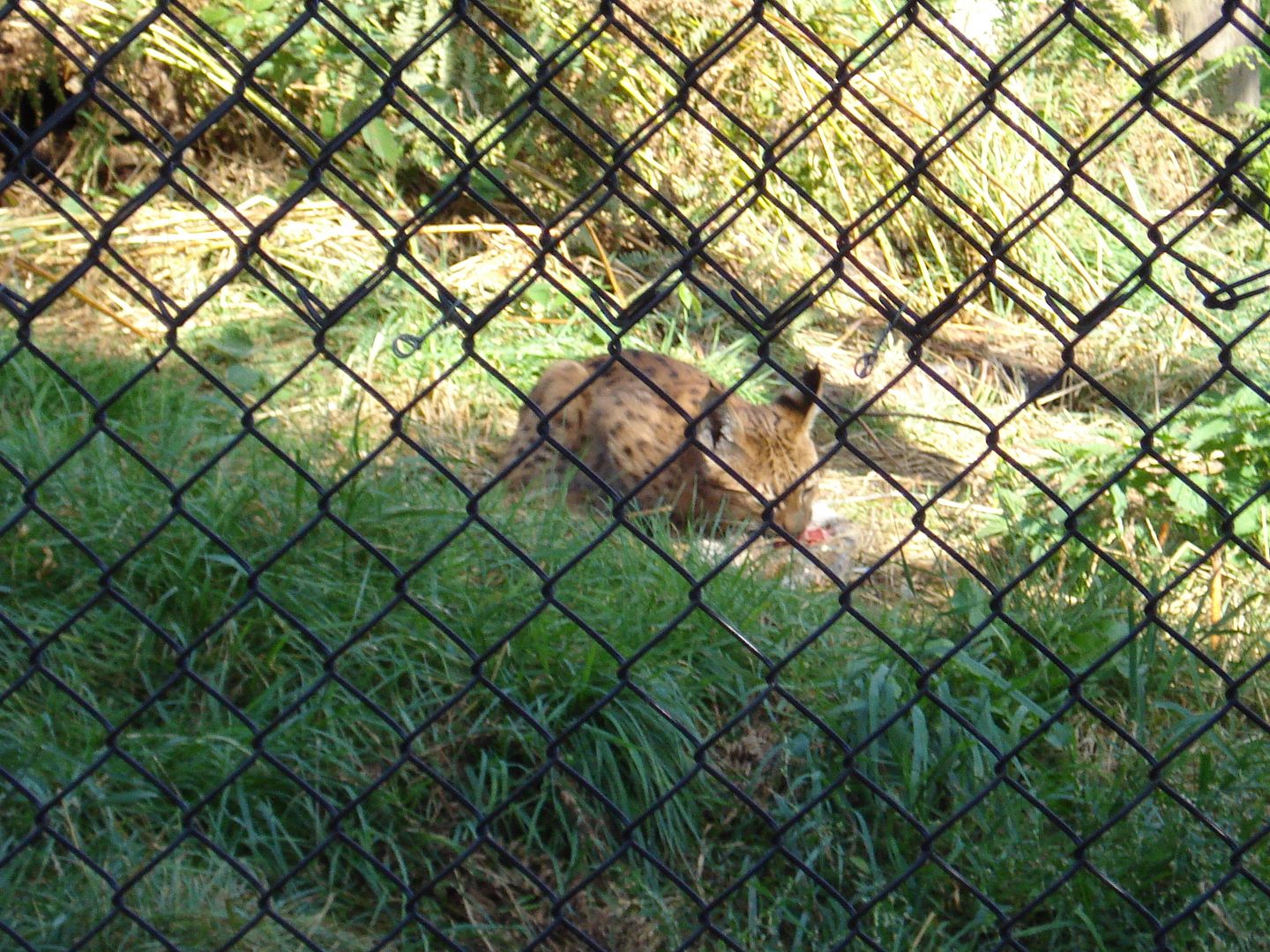 There were four tigers visible today, three of them posing nicely together.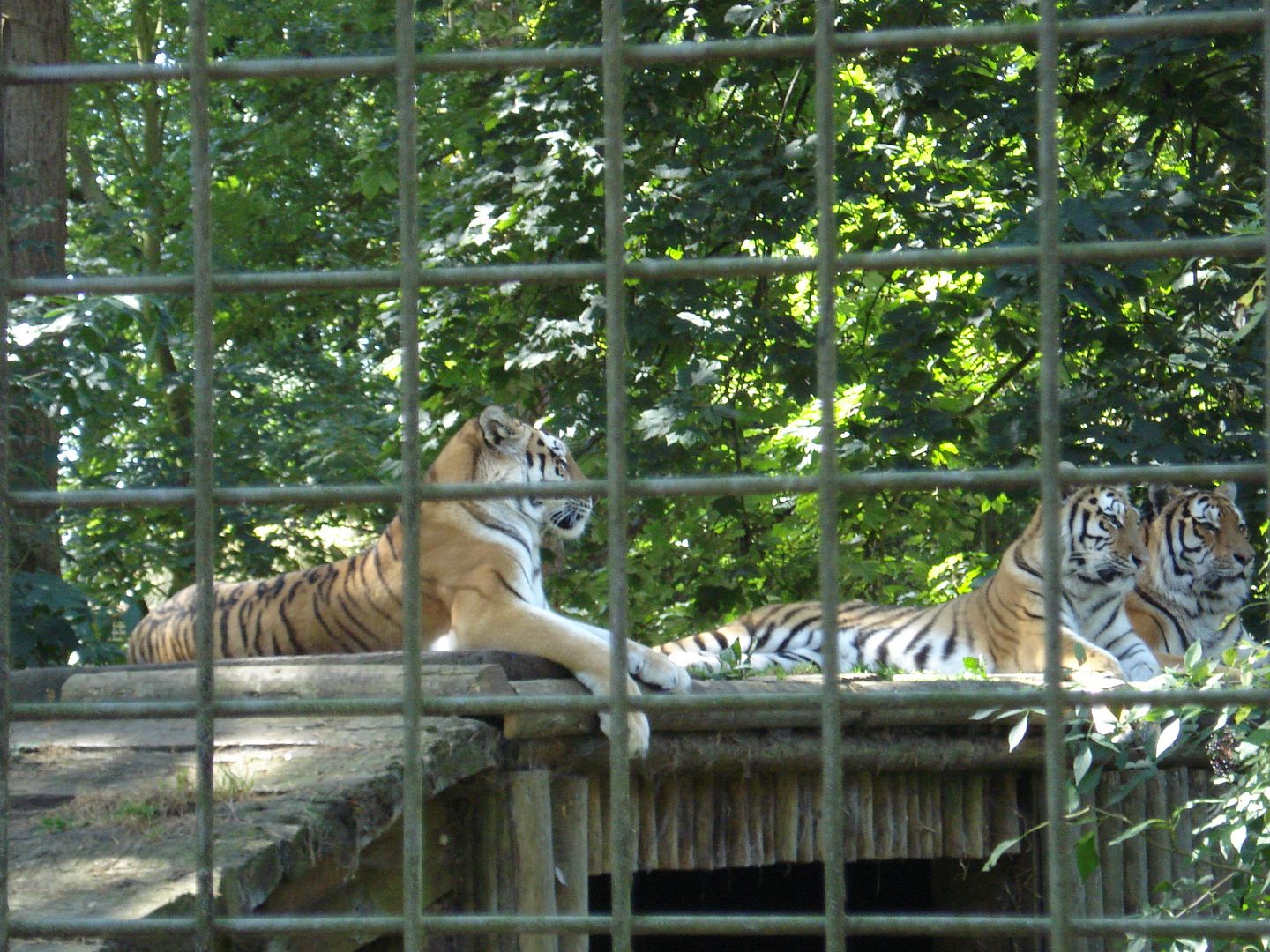 The barbary lions looked cosy together.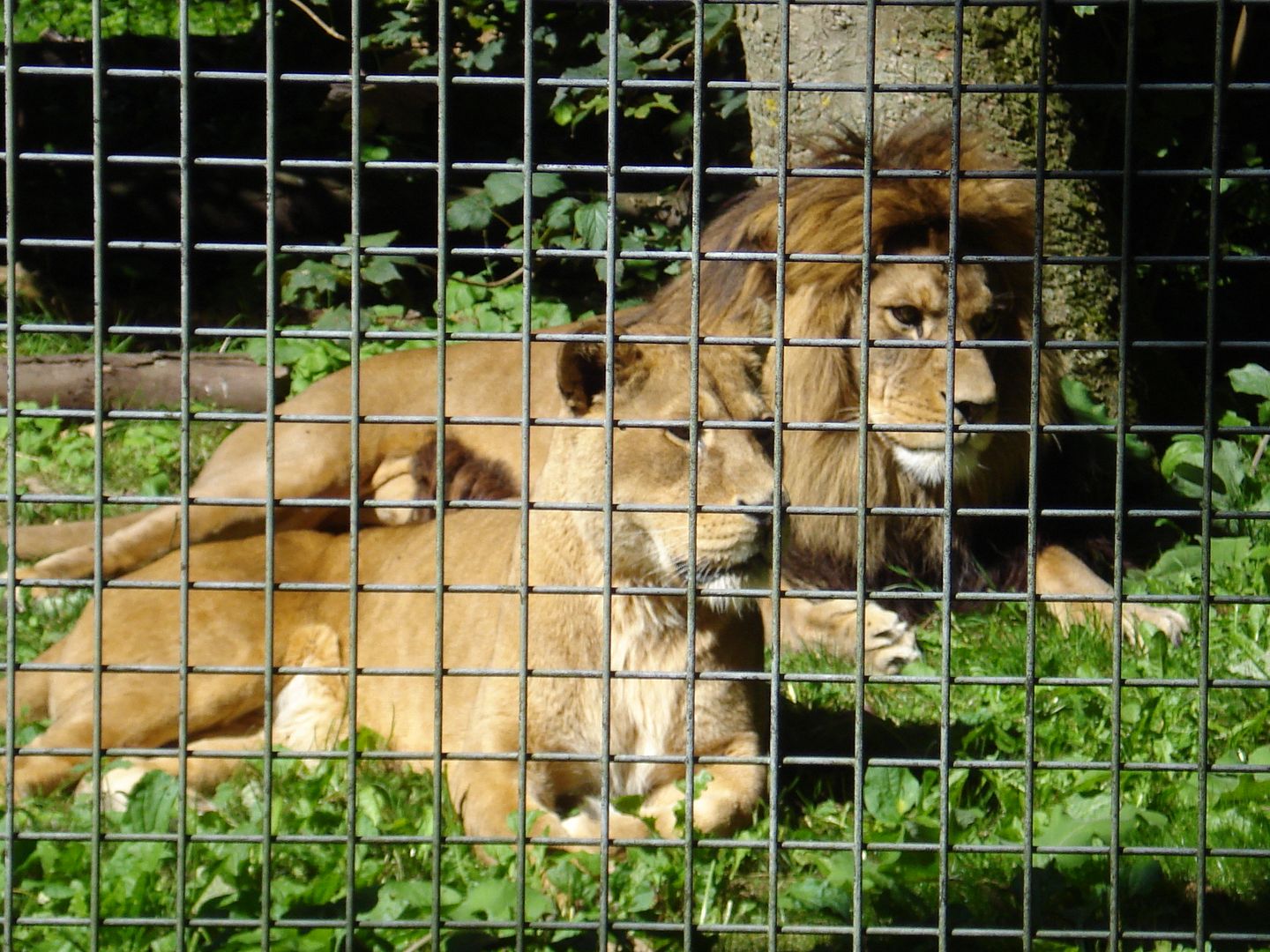 I've never seen a binturong before.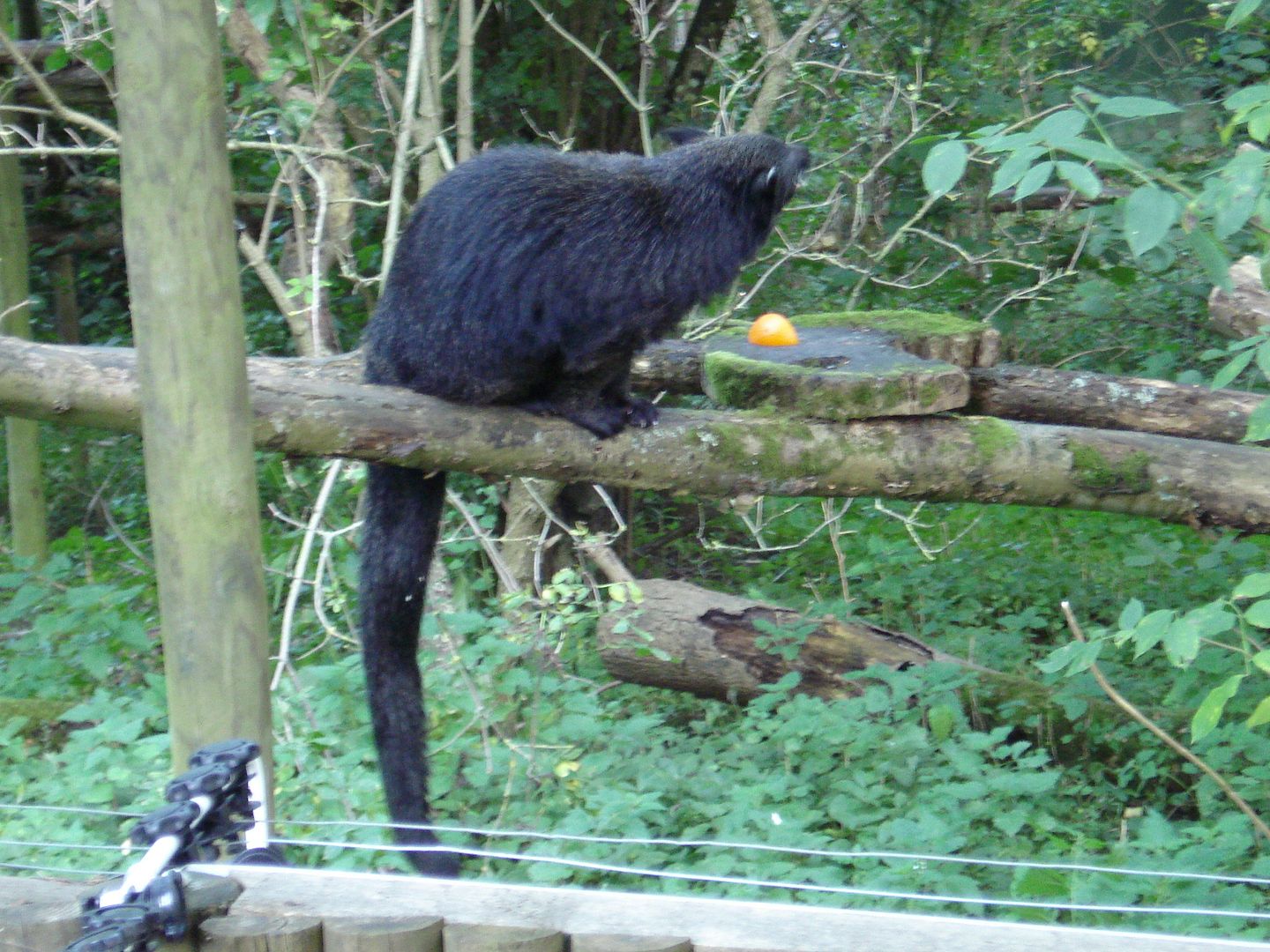 This lemur was not the bamboo one on the sign. I think it's a type of sifaka. Very beautful.
The rusty spotted cat was tiny.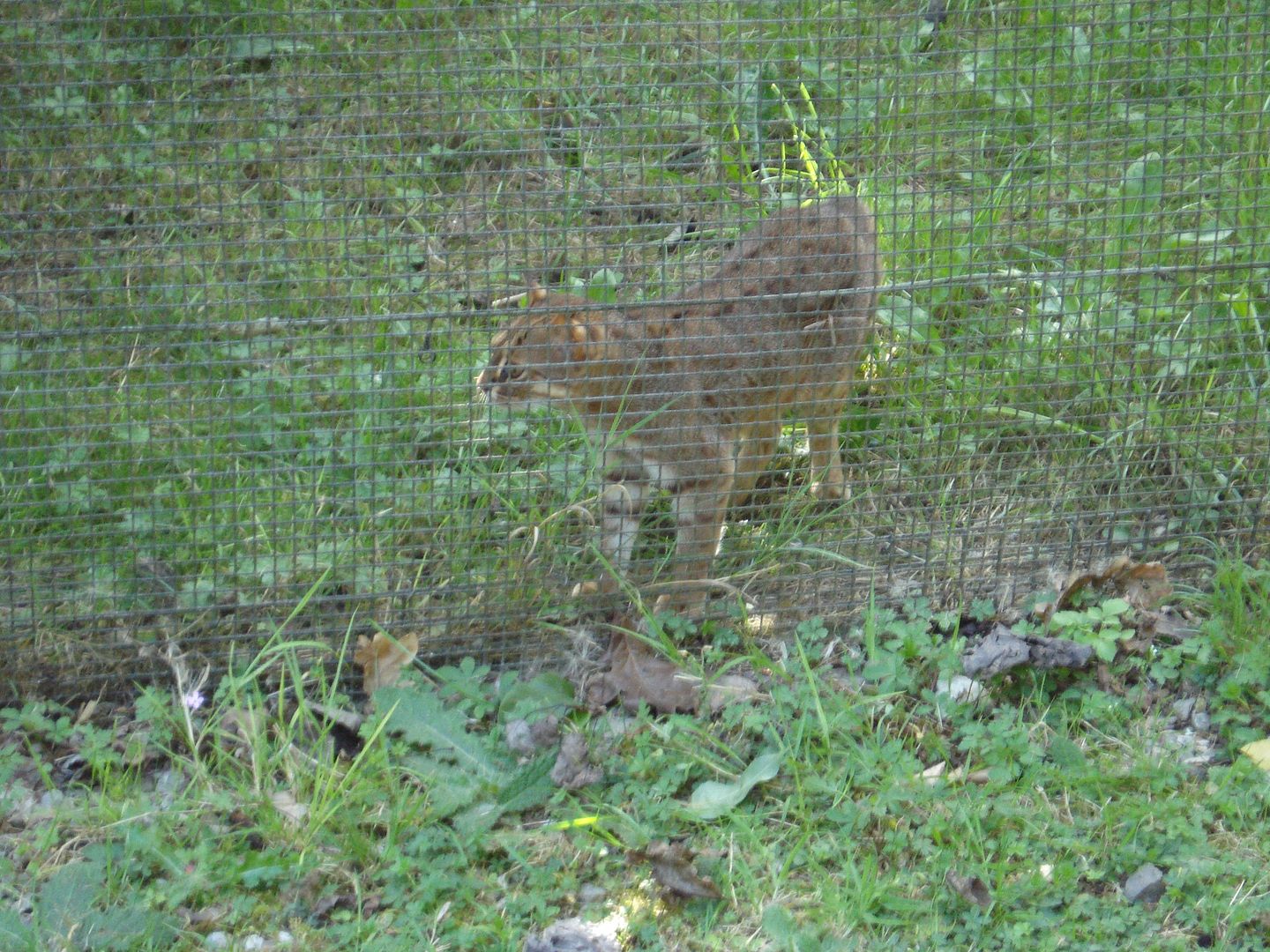 The margay was gorgeous.
Then the very rare fossa put in an appearance. Like all the animals I saw at feeding time, he was voracious.