Having just had two days of watching Vincent, today I topped up with our annual UK Vixens reunion in London. (OK, I know last year we had two, when Maui came to visit, but that was a lovely exception.)
You just can't have too much Vincent.
Ann, who doesn't blog any more, but will always be a treasured member of the Gang, is in charge of finding restaurants. Today we came out of Victoria Station and looked across the road. There was a perfectly decent restaurant just a short stumble away, and we ensconced ourselves for a couple of hours eating pizza and delicious desserts, and talking Vincent. Good find.
Ann had to go fairly early, so we walked past Buckinham Palace and through Green Park to get her to a convenient tube station, then Eliza, Diane and I carried on to look at the Bomber Command monument I blogged about at its unveiling in June. Then we retraced our steps and found a coffee shop where we all had - Ta-Da! - tea.
Diane thought I might photoshop her picture. Even if I could, I don't see why I'd need to: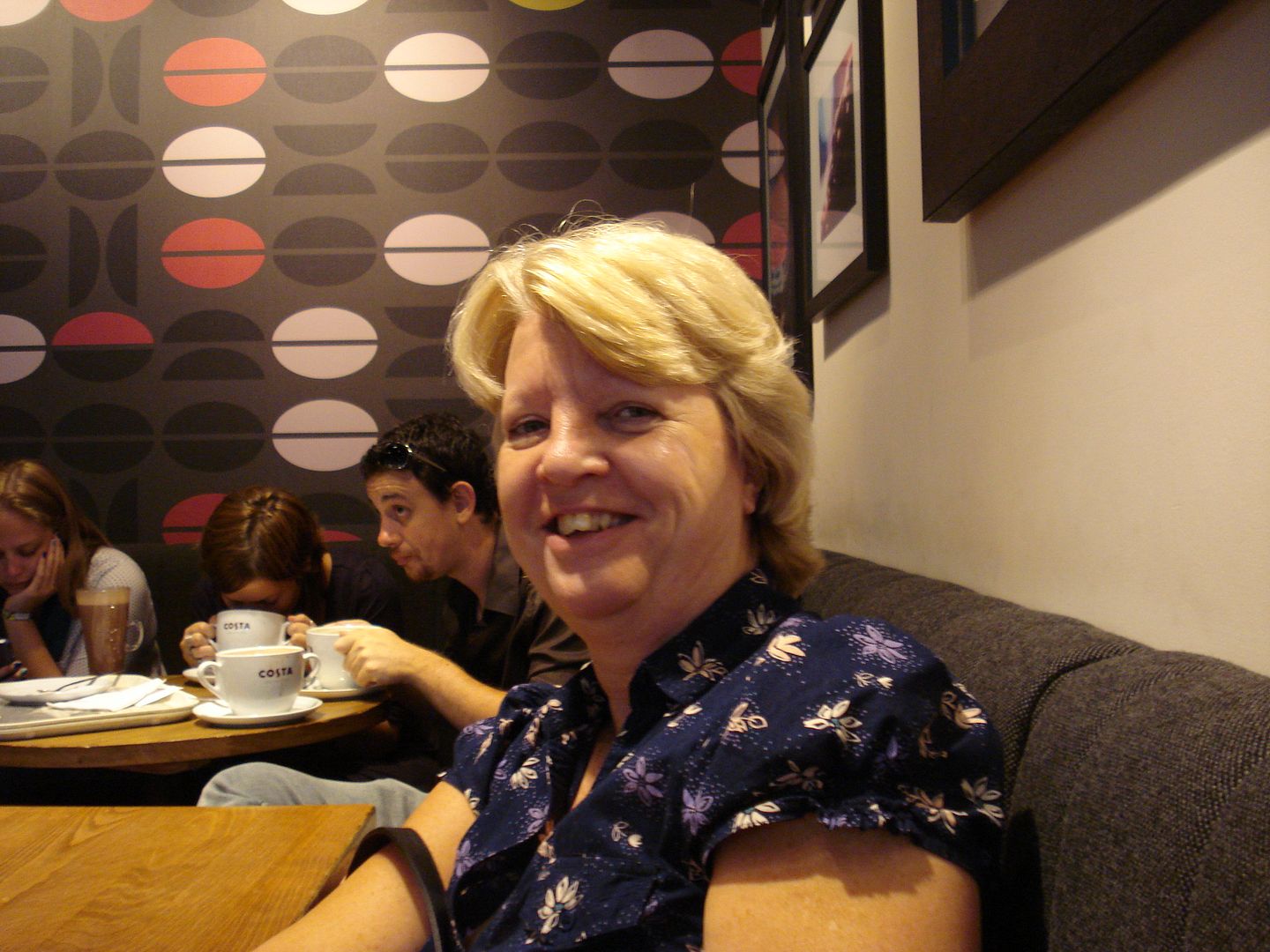 I just had to get a picture of Eliza's handcuff necklace. I wonder why she wears that?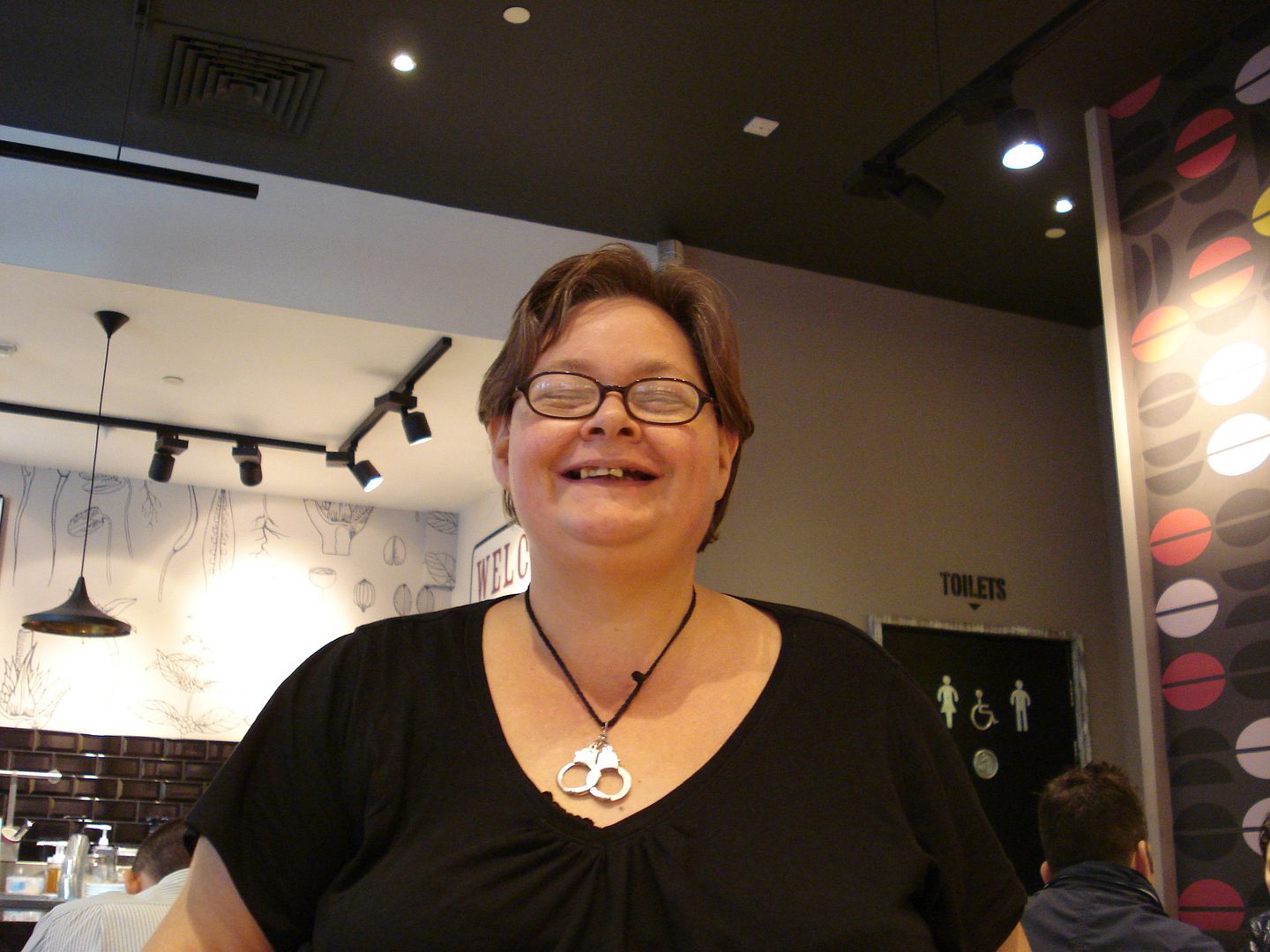 They insisted I have my picture taken. If I could have photoshopped anything, it would have been my boobs out of this shot:
For some reason Diane and Eliza wanted to know all about Chained. They even insisted I tell them about the "twist". Diane was quite to keen to know if Vincent's character dies, and if so how.
We also reminisced about those who have come and gone from the Vixen and V-blogging world. We, of course, are here to stay.
Missing Vixens, where are you? Let us know.