This is The Pagoda, a house in Blackheath, not a million miles from the equestrian Olympics. Now my feet are feeling good for the first time in a couple of years, thanks to some steroid injections, I decided to go to the doctor's via Blackheath, passing The Pagoda on the way. They're building some modern monstrosity next door. It might even be in what used to be the generous garden, which has been used in TV programmes in the past.
That's what my hand looks like with the stitches gone. Another scar, just what I wanted.
The other thing of note is the state of my tomatoes. They were bigger than this when I planted them out about 3 months ago. Then the temperature dipped and the rain fell non-stop for two months. The six or so fruit that are just about developing (not even sure if you'll manage to spot them) set before the weather turned, and are still mostly minuscule.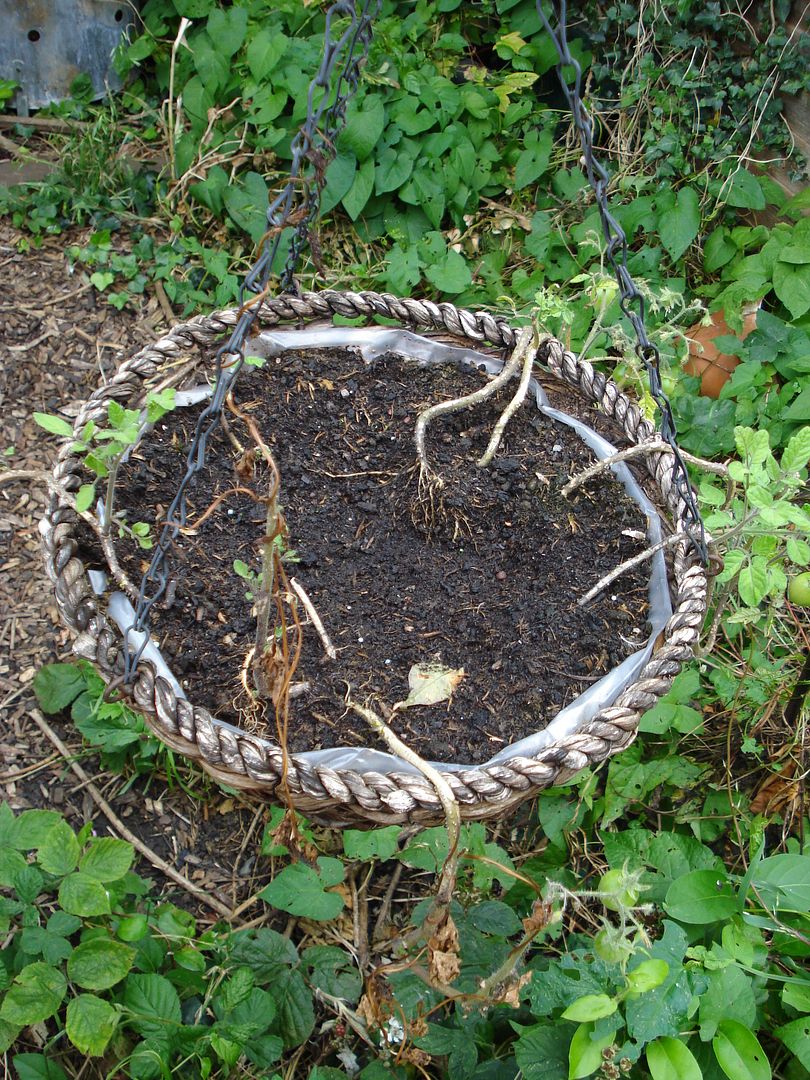 No, climate change is no threat to our food supply, then...