Hens love a dirt bath, and even when they are out in the garden, my two prefer this one - made from a cat litter tray filled with potting compost.
Ecstacy!
Pansy leaned over to capture a spinach leaf she'd spotted.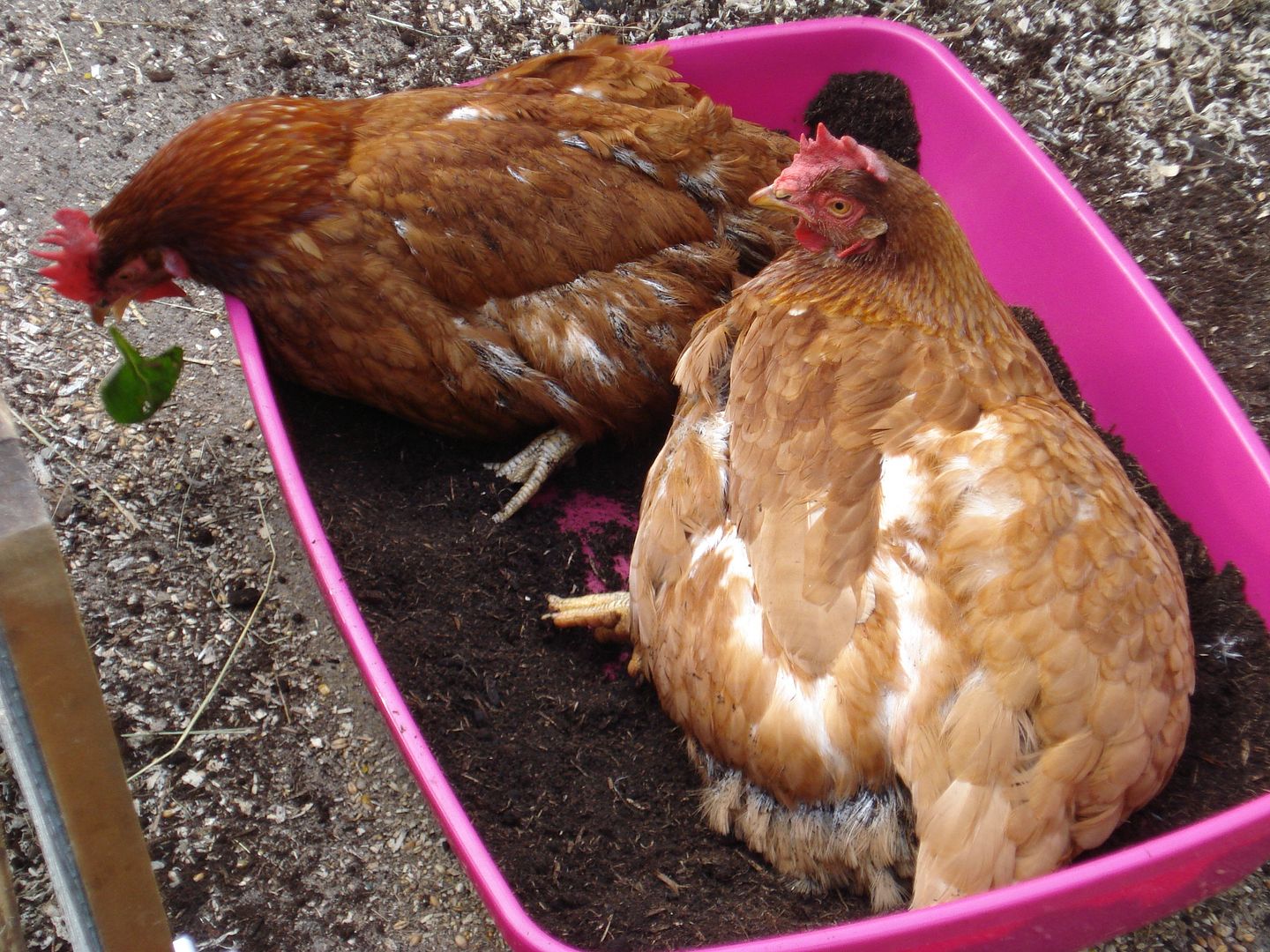 Poppy rolled her head round in delight.



Finally Poppy got the whole bath to herself - a very rare event, as Pansy is very selfish!
She looks so relaxed and happy - and yes, dead actually!