The London Zoo tiger cubs and their mum spent most of a very warm and summery Halloween asleep on a wall behind some trees, showing barely a stripe to the visitors.
When the day was getting close to its end, they appeared.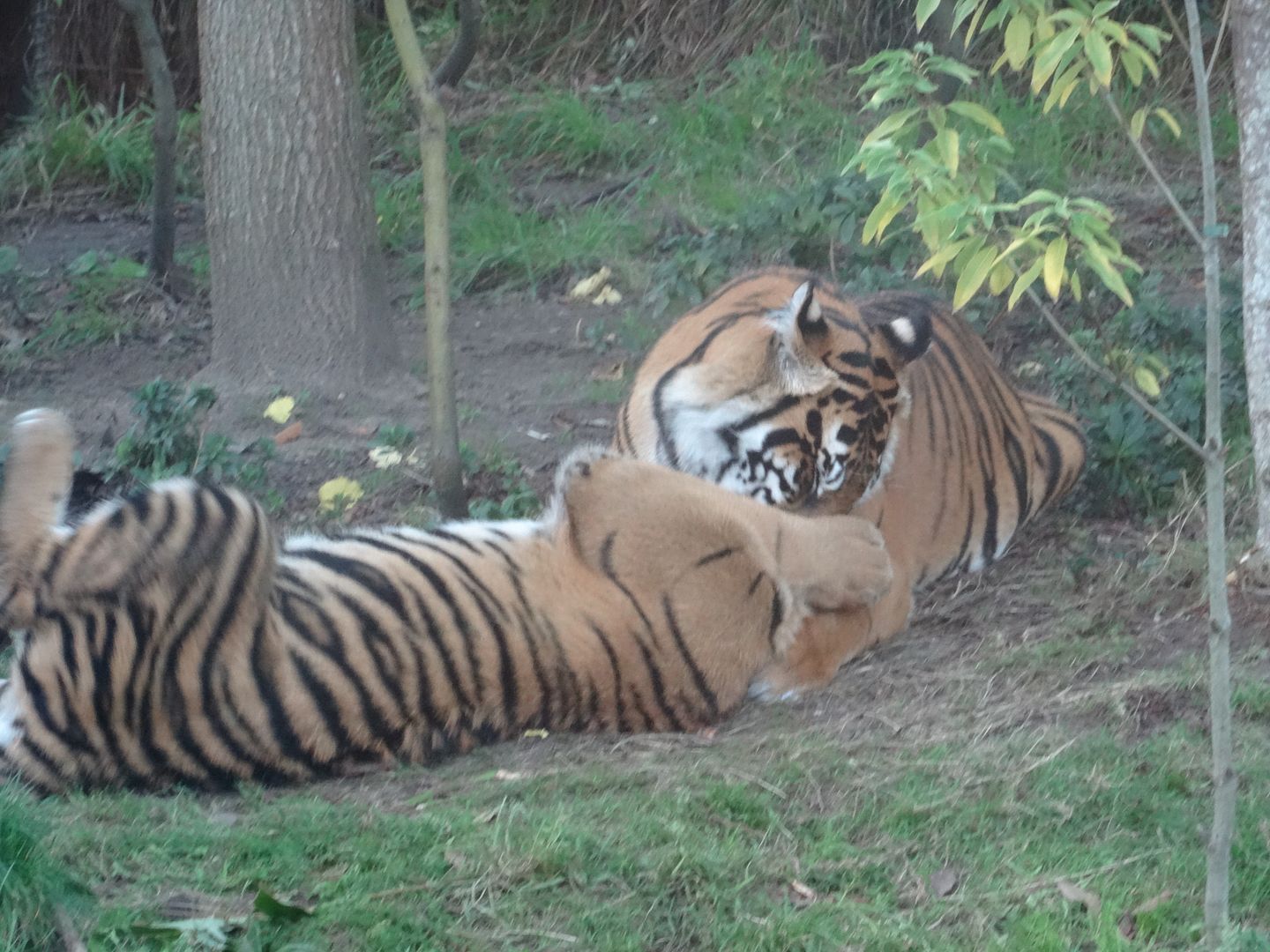 Look, mum, I'm awake, mum, MUM!
I caught this giant yellow worm, but I can't get it out of the ground.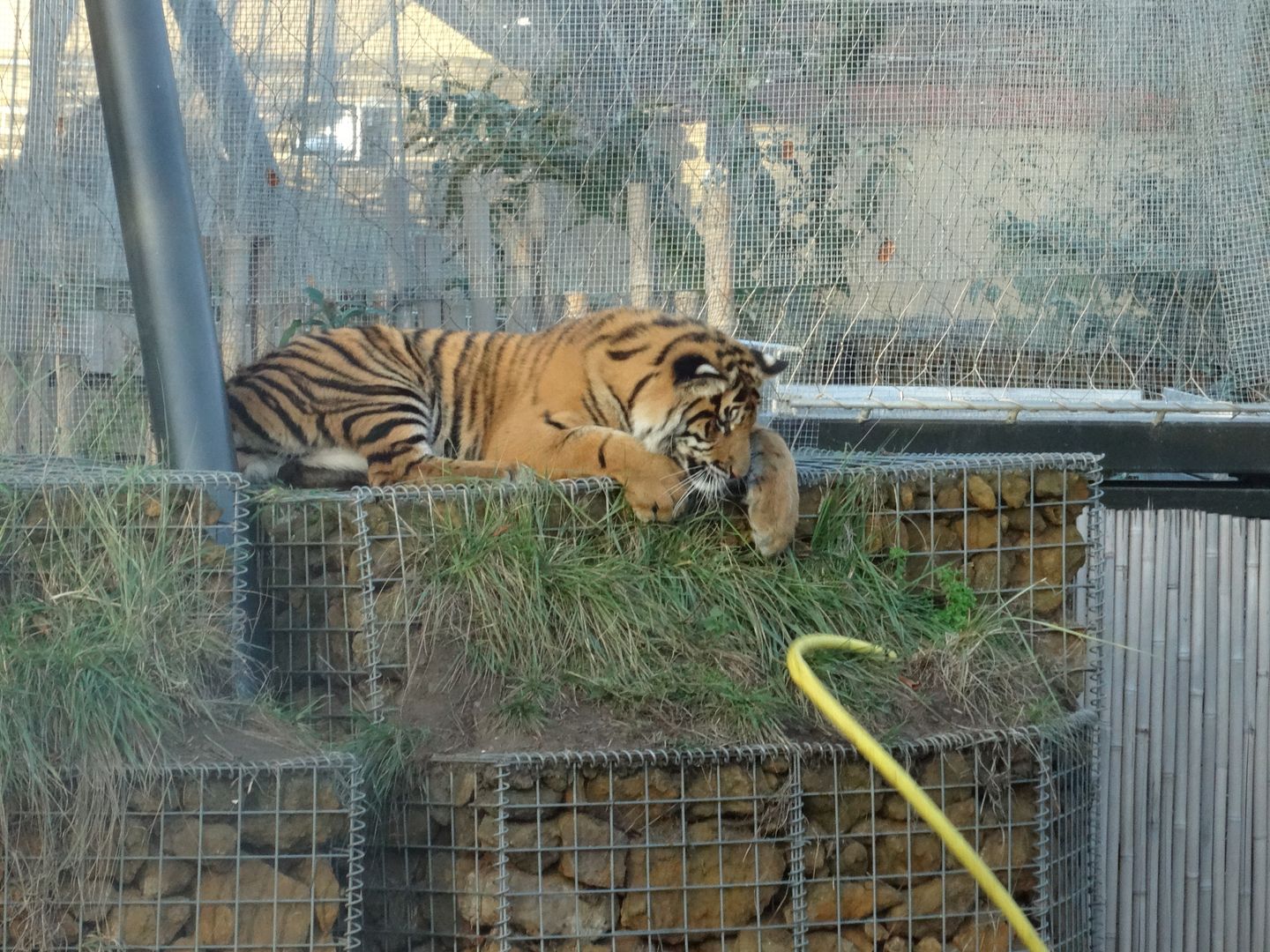 It's mine now. Damn, dropped it!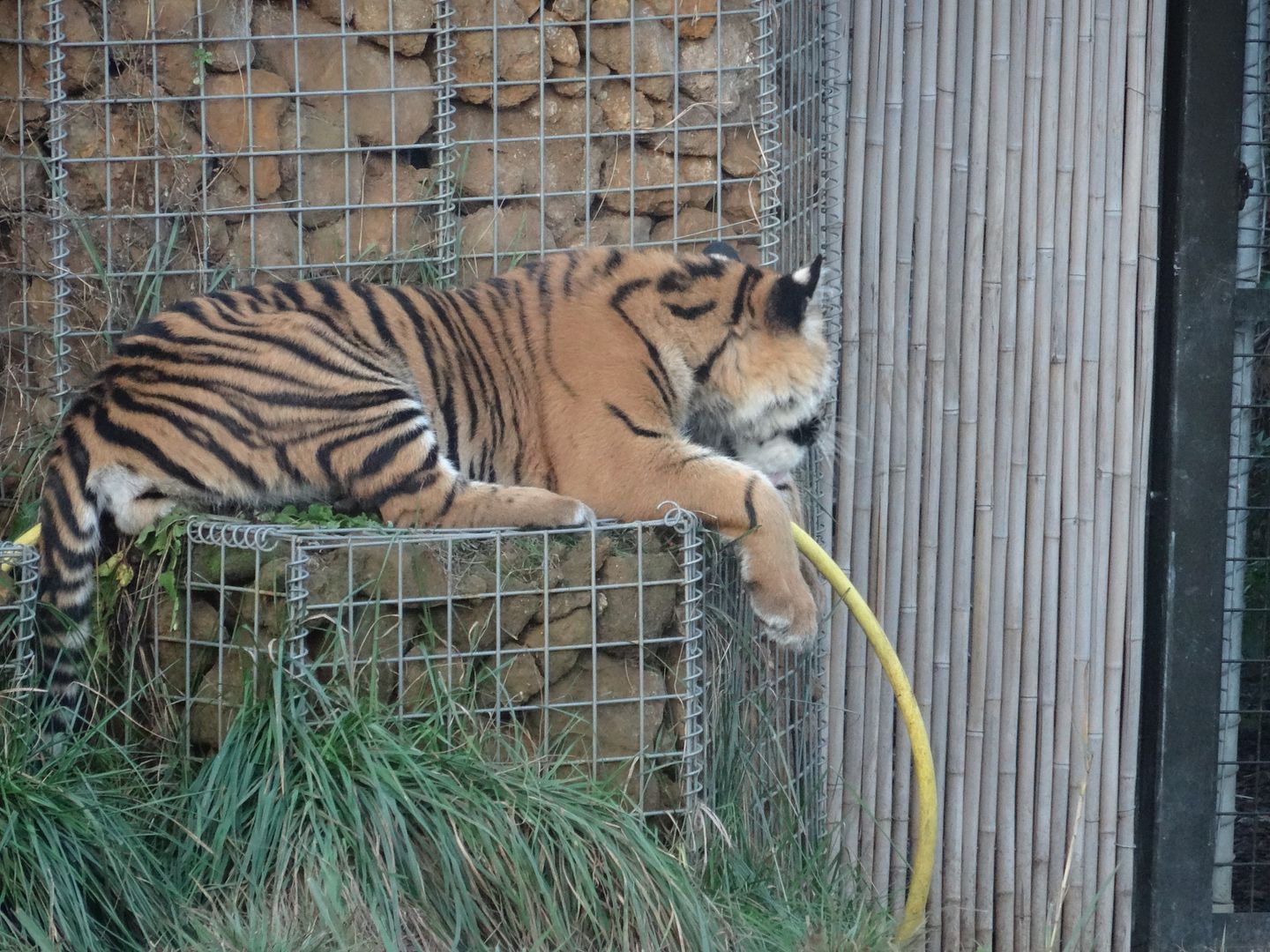 Got it back! Now to turn a hose into a sprinkler!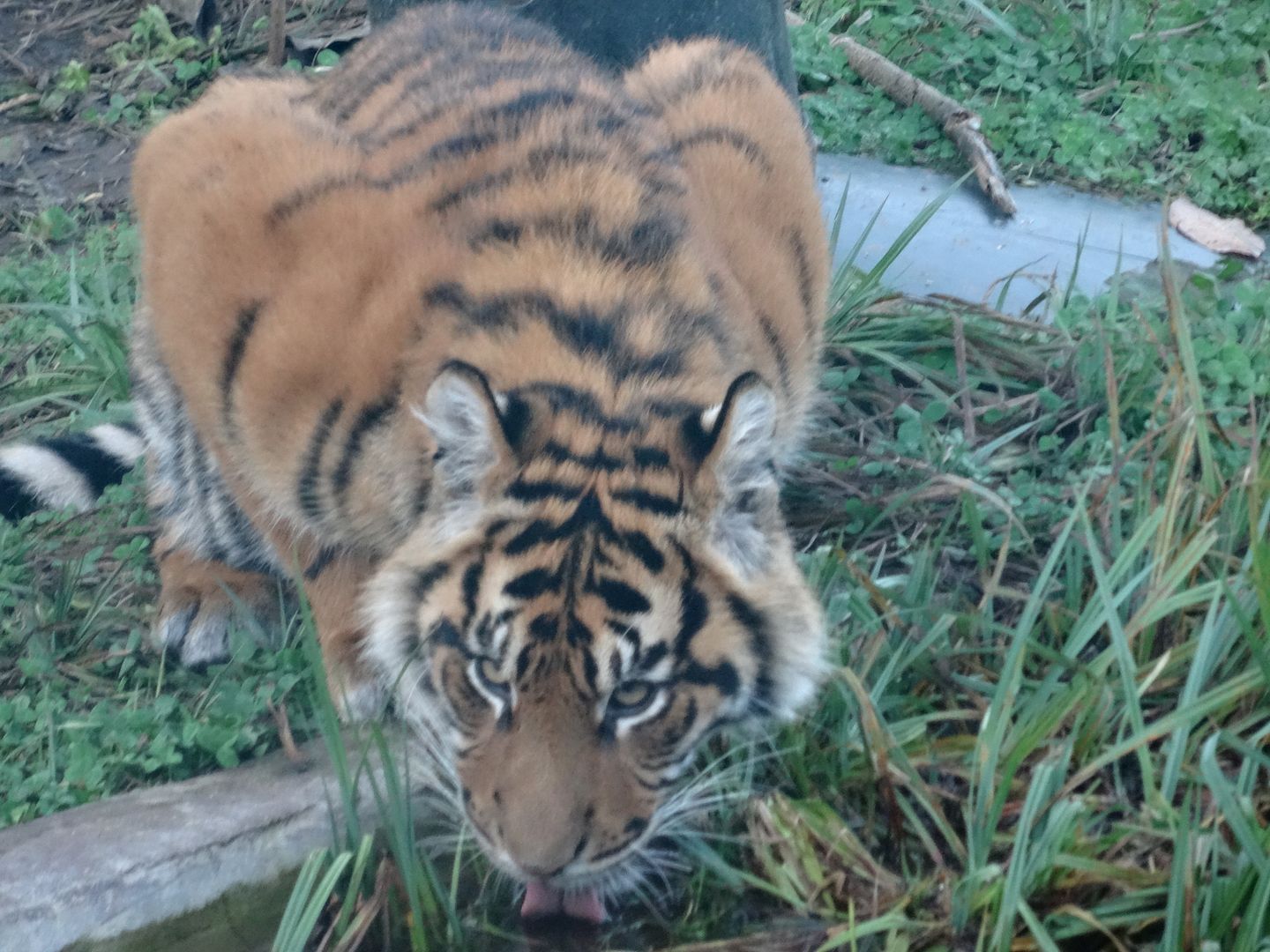 While those immature idiots play, I think I'll take a drink from mum and dad's bath.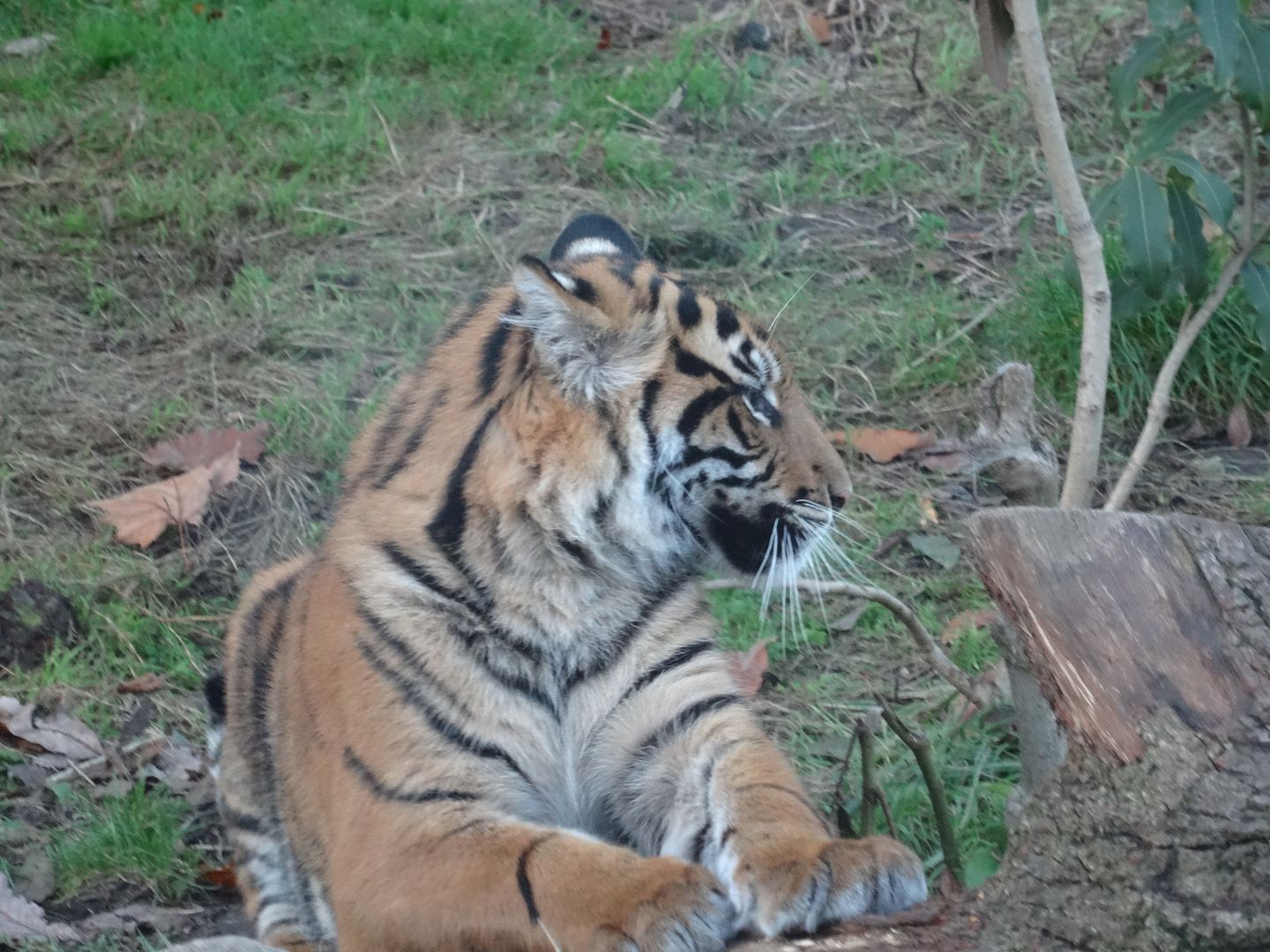 I think this is my best side.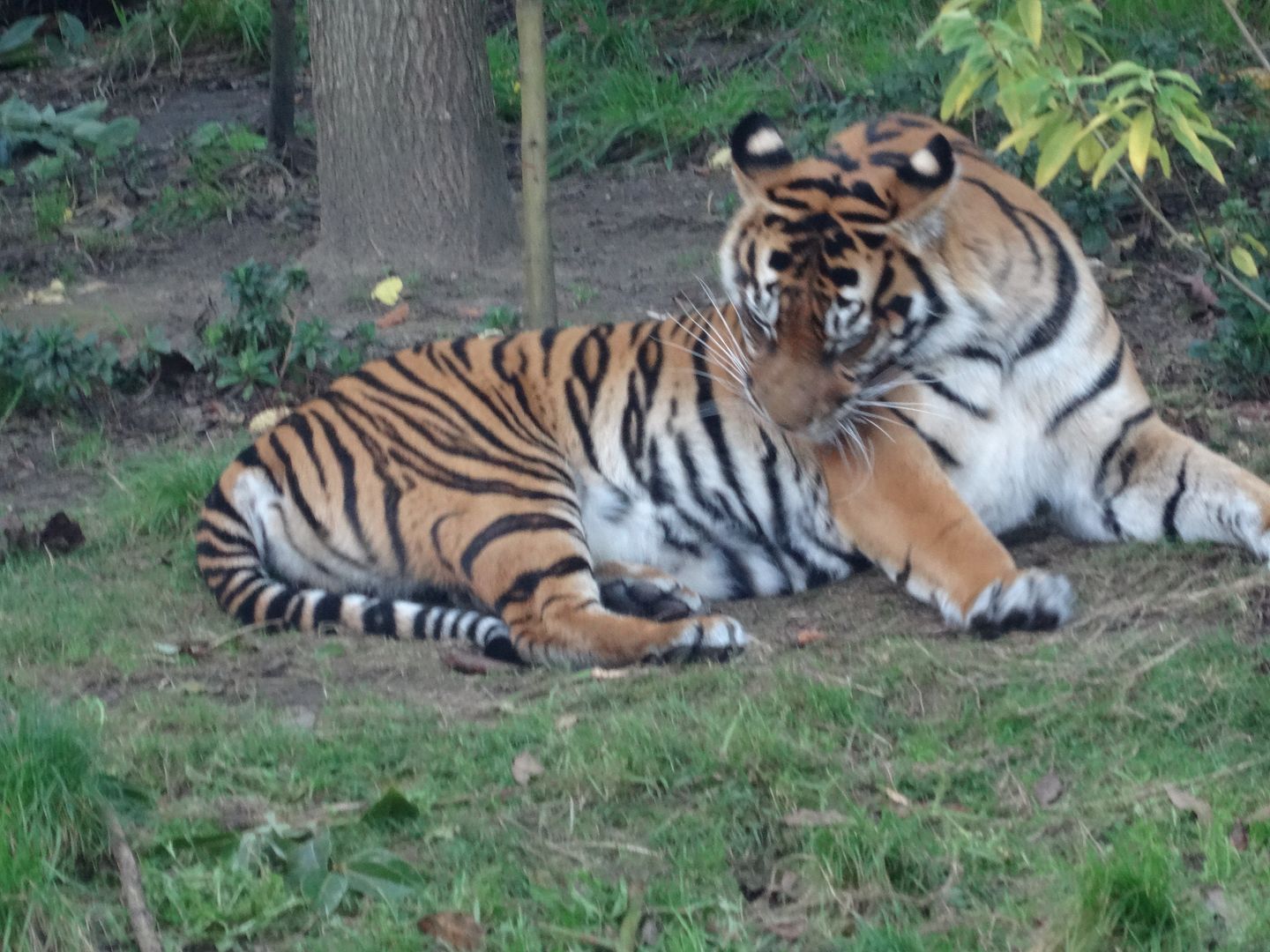 At last, I've got rid of them so I can have a preen. Honestly, a mother's work is never done.