Today at the zoo I got a pretty good picture of the new male gorilla Kumbuka. I took several, but only one wasn't blurred by his movements.
Then there was the unusual sight of the tamandua out in daylight, feeding with the sloths. Apparently she's discovered she likes their food.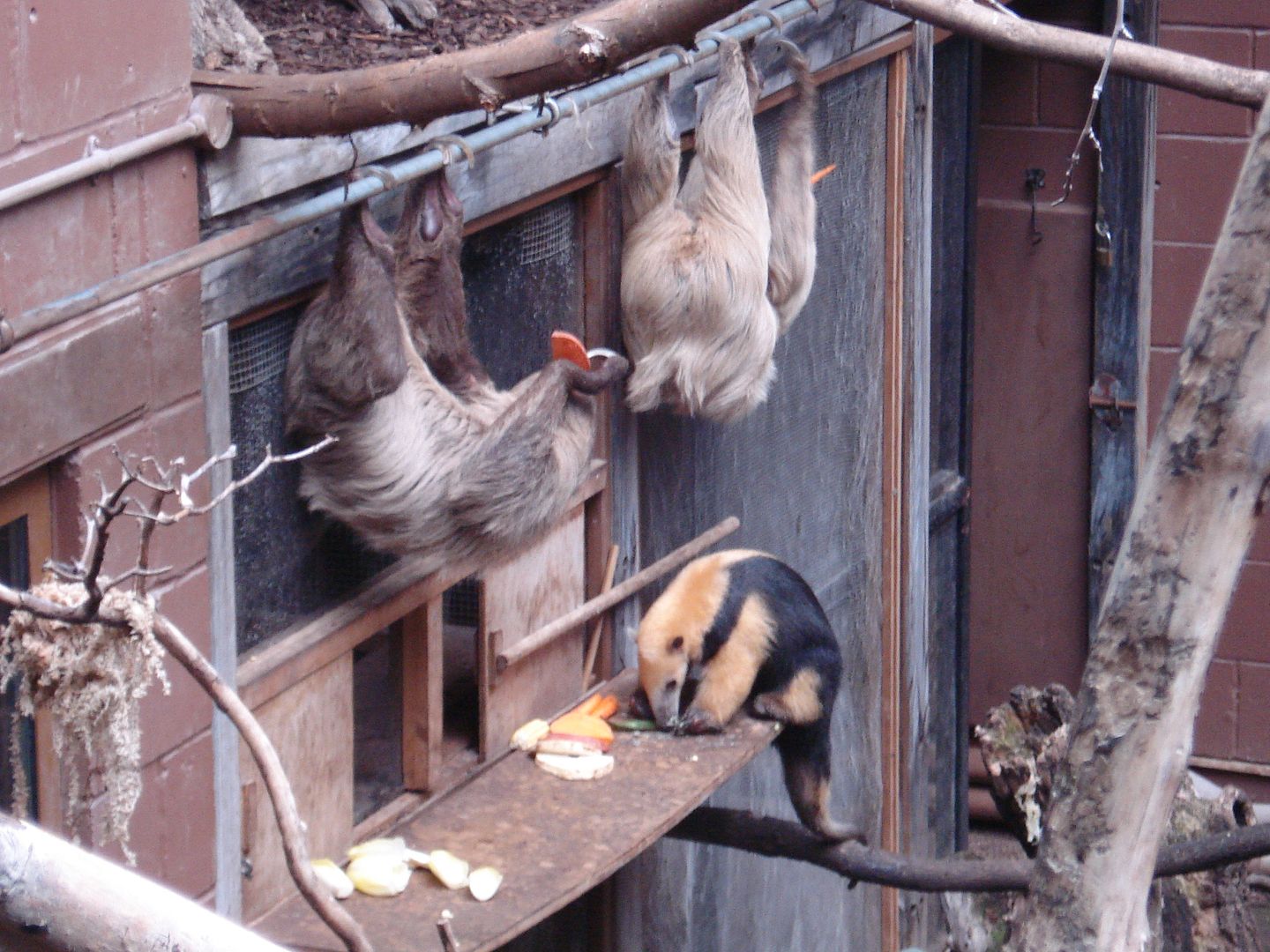 Finally, there is a new Malayan tapir calf. He is not yet allowed out while the public are on the premises, but ZSL has released a video of his first day out with mum. I hope this link works for everyone - I am currently unable to download videos and repost them for your enjoyment (thanks to RealPlayer, who took my money and ran).
http://www.youtube.com/watch?v=8dnVRI6YRJE&feature=youtu.be
If it doesn't work, just go to the ZSL London Zoo website and you're certain to find it. It's worth the effort.
For those in the UK, the programme The Zoo starts next Wednesday 10th July at 8pm on ITV1. They will be showing the introduction of Jae Jae and Melati.