Beano and Mitzi just adore each other. They spend lots of time cuddled up together snugly.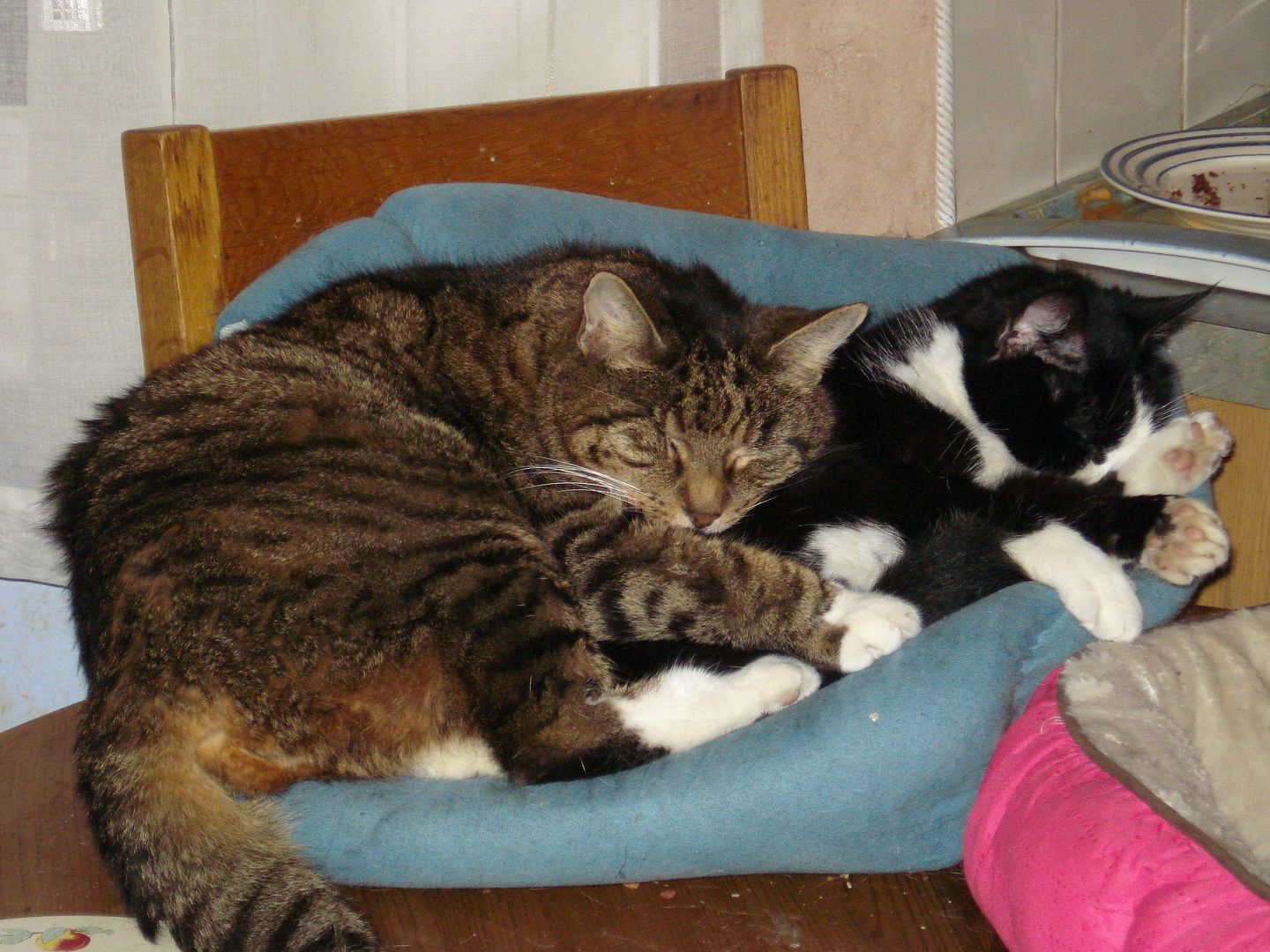 The vet was so clever when he removed Beano's right eye 13 years ago - it just looks like it's closed.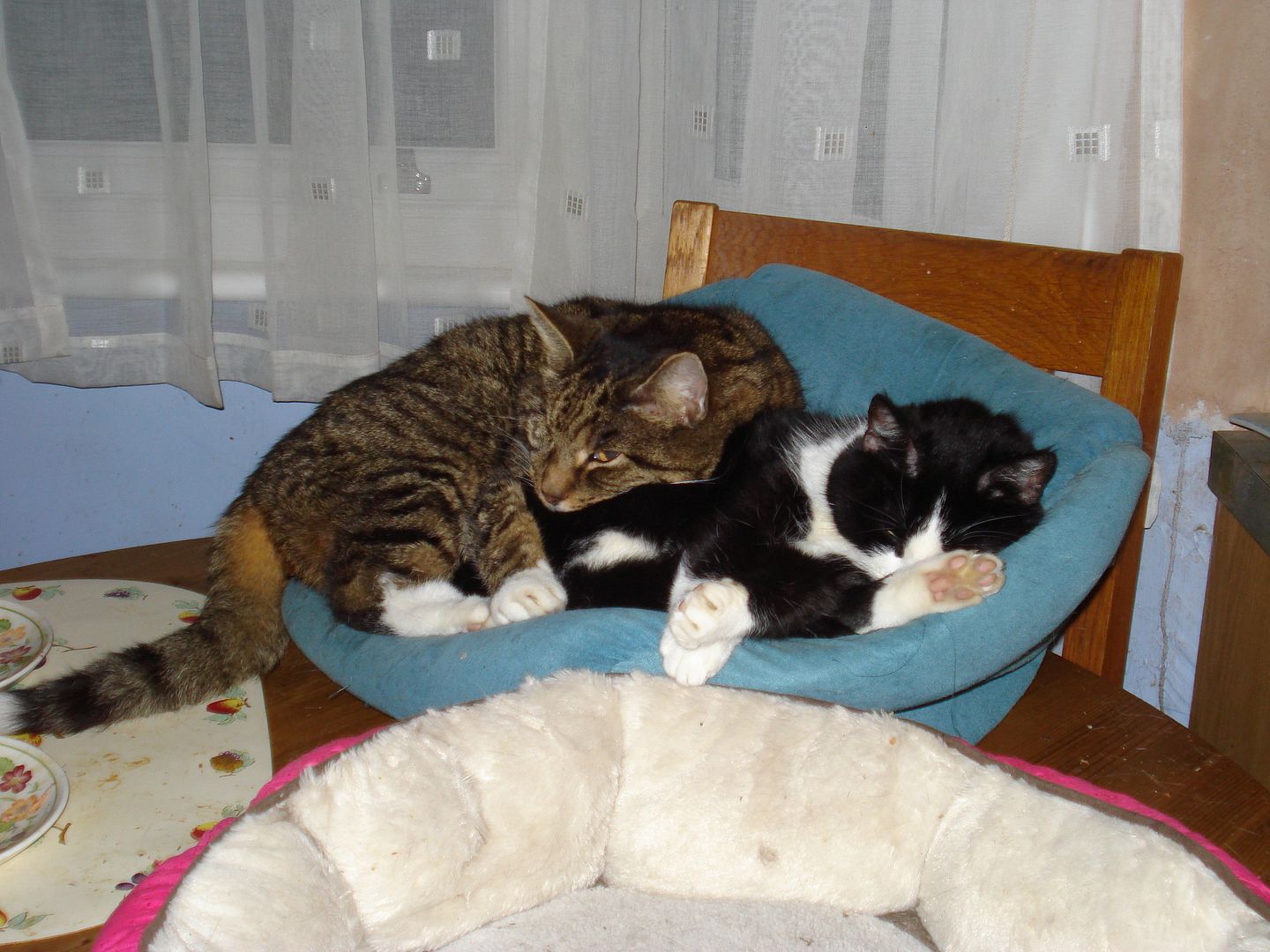 On the other hand, Jae Jae the Sumatran tiger has
no
idea how to entice his lady Melati. Just prior to this clip, he had pounced on her, much to her distaste. So then he tried a ploy equally unlikely to succeed. (You may want to reduce the volume, there were a few noisy children watching.)
See how
tiny
she is compared to him?