When I woke up this morning (earlier than I needed or intended) I heard on the news that today the Queen would be unveiling the long-awaited and overdue monument to those who served (and the many who lost their lives) in Bomber Command in World War II. What's more, the only remaining Lancaster bomber that still flies would be doing a fly-past. I couldn't get back to sleep, I decided I needed to find out the time of the ceremony and go. So at midday I was at the Commmonwealth war memorial section of Green Park to see what I could see.
The reason this memorial had never been built before was that the powers-that-be felt embarrassed because British bombers killed around 600,000 German civilians. But they, not the airmen who sacrificed their lives, were responsible for that. Dresden will always be a stain on the Allies' conduct of the latter part of the war, but those who died believing their leaders had a reson for these acts cannot be blames, and should be honoured. The recently late Robin Gibb fought hard to get this memorial built.
The roofs of the nearby buildings carried film crews as well as other observers: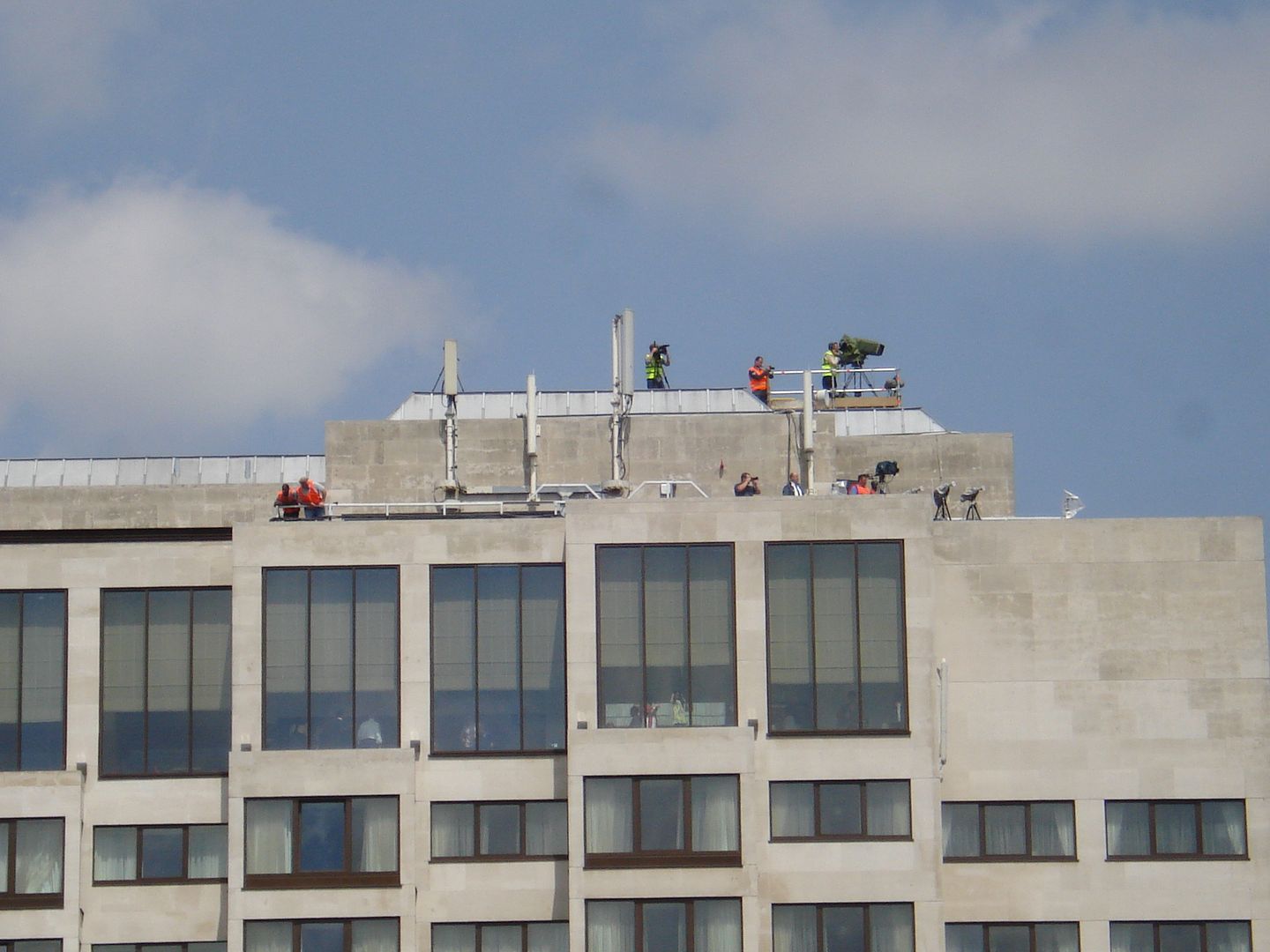 The Horse Guards rode past on their magnificent glossy black beasts:
Along with the veterans by the monument there were current members of the RAF in their grey uniforms: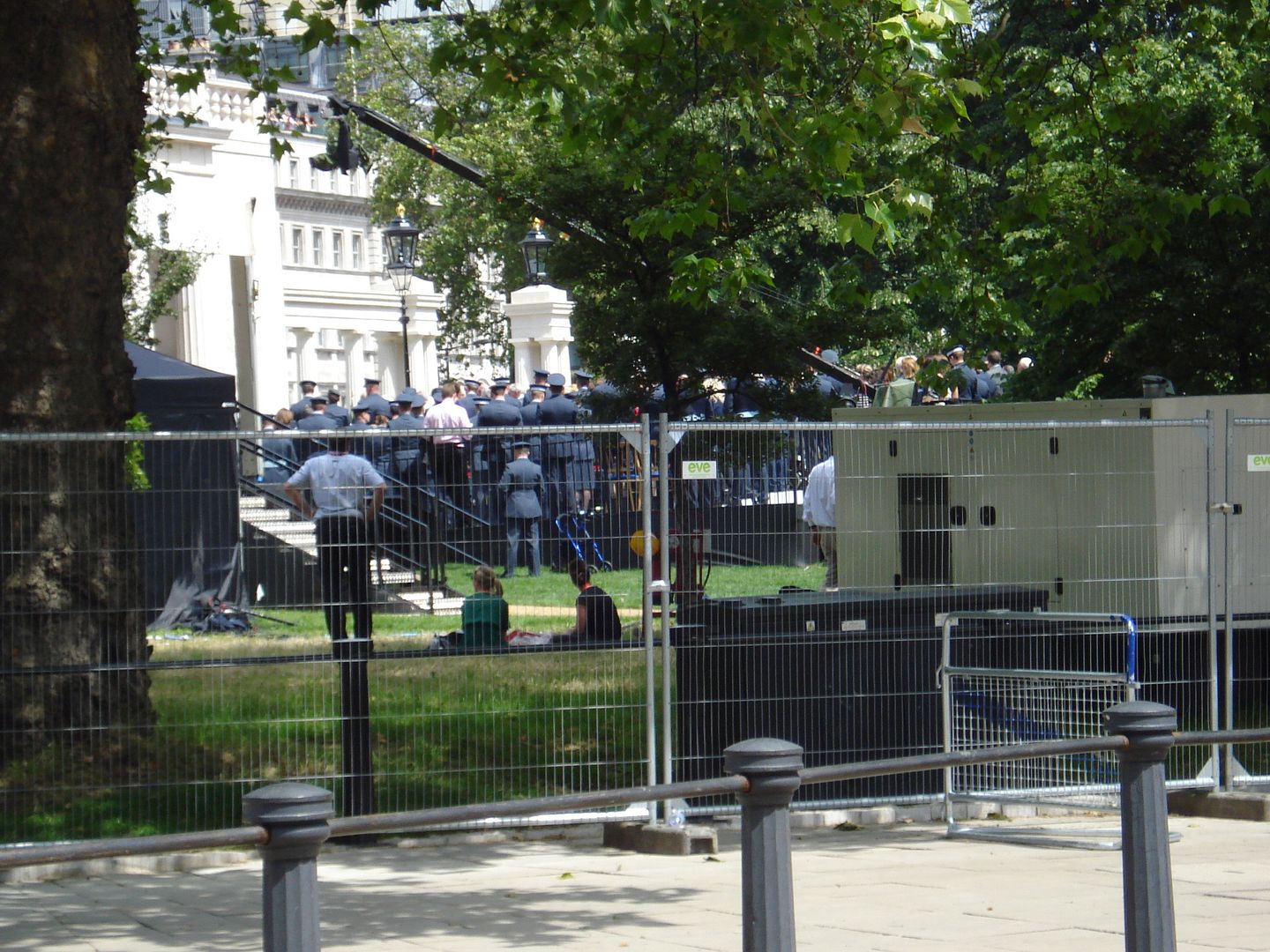 I saw the Queen's car, but not the Queen (it was empty) but that's no loss to a non-royalist like me. I missed filming the formation of jets that started off the flypast. But I did manage to film the Lancaster and its poppy
drop. Remember the Wellington Arch, Maui?
Later, despite the hot weather (at last! but too much! 28 degrees) I went on to Oxford Street, the busy central London shopping street. Bizarrely, a large number of the paper poppies had found their way there, so I was able to collect a souvenir. Now I just need to see a Spitfire fly and I will be happy.