People of my generation are probably familiar with the story of Thomas Becket and his death in Canterbury Cathedral at the behest of King Henry II. The T. S. Eliot play Murder in the Cathedral was the basis for the film Becket, with Richard Burton as the martyred Archbishop who was to become a saint, and Peter O'Toole as the king.
There was nearly a murder close by today, when my Satnav directed me home via the town instead of the motorway. When I hit a huge tailback of traffic, and was forced to do a u-turn to try and find my way back on-track, I really felt like murdering that obnoxious little machine. It's true that, if there had been no traffic, I might have been quite pleased, especially when the top of the cathedral's central tower hove into sight over the rooftops. It's been a long time since I visited.
I was on my way back from a trip into the cool countryside away from the stifling heat of the city. This, of course, means a zoo trip! I went to Howletts.
This snow leopard could have fitted on the shelf, but chose to hang its head off one end, its tail off the other, and its belly off the middle: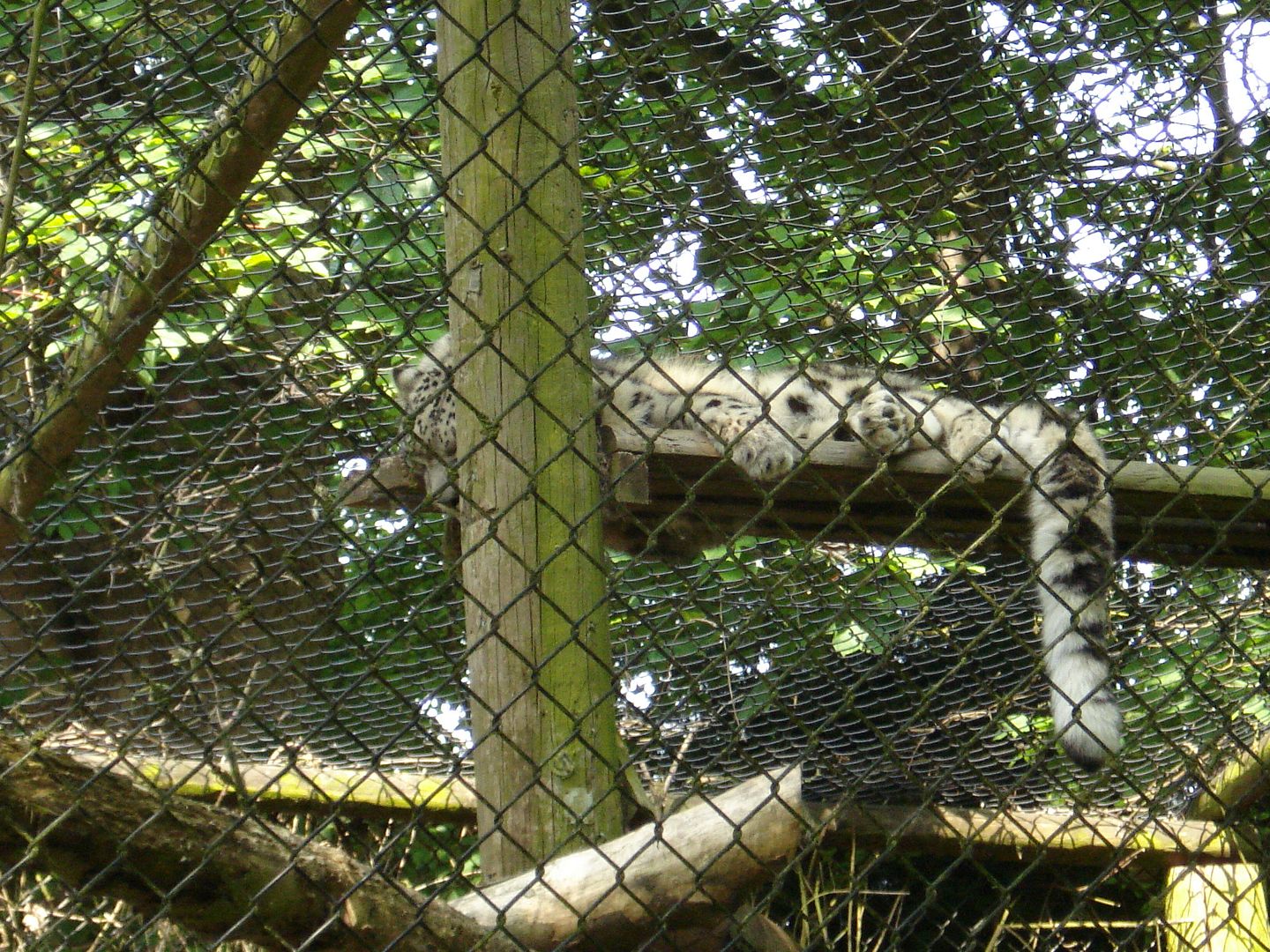 I think this silverback gorilla was trying to tell us something:
The male Barbary lion has no mane - he's been neutered, as he and his mate have FIV, a highly contagious feline virus. But he really wanted to detach this meaty leg from the chain holding it to ther fence so he could eat it in private:
Anyone know how a clouded leopard sounds? I could hear this one in its private quarters, but I couldn't see it: The park is a perfect mixture of sunshine and shade. Add in the animals, and lots of nice people (though not too many...) and there cannot be a better way to spend a day.