1. OK, so we all know that this hairy monstrosity has as much to do with Vincent as bad acting does (ie. nothing).
2. This is highlighted by other appearances by the lovely manual appendages in the same episode (Inert Dwarf).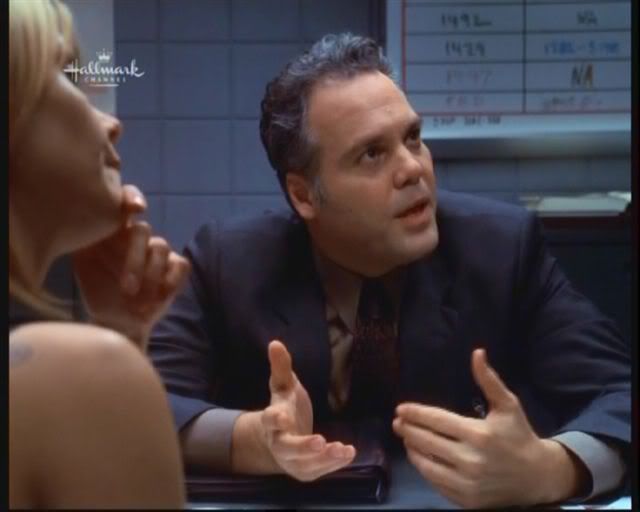 3. (Sorry, I just couldn't leave this one out, it's the bum on the desk and the legs!)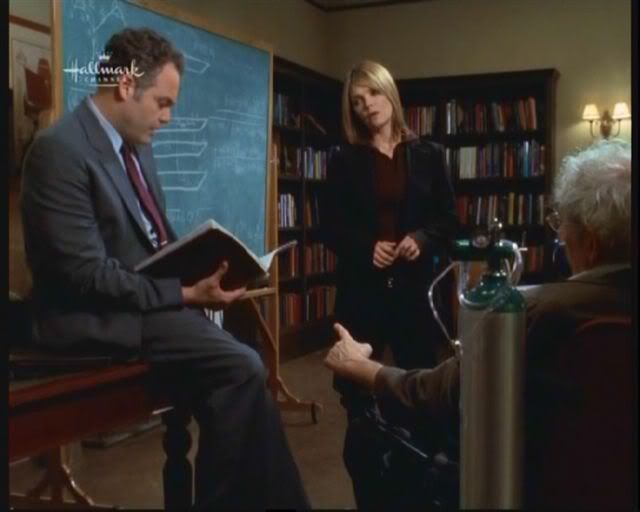 4. This is also from Inert Dwarf, and the curly thumb might indicate this is his hand, but it's blurry, and I think it's up for argument.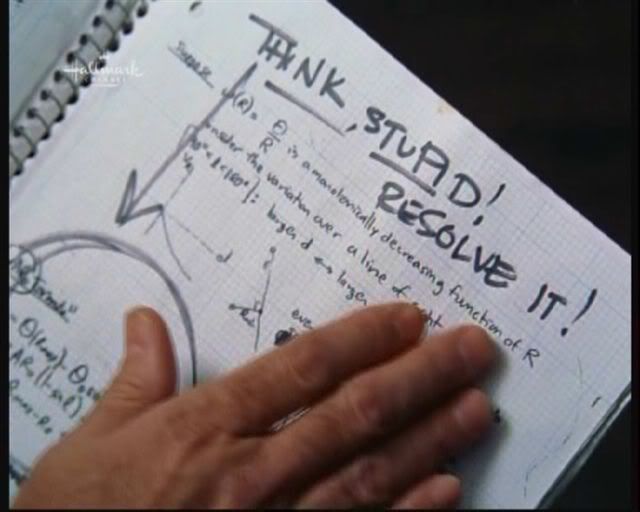 5. Now we come to the real poser. Bobby fiddles around with some counters on a board to work out how the woman in DAW got hit by three cars. No question that this is his hand (OK, so it's attached to him, no problem).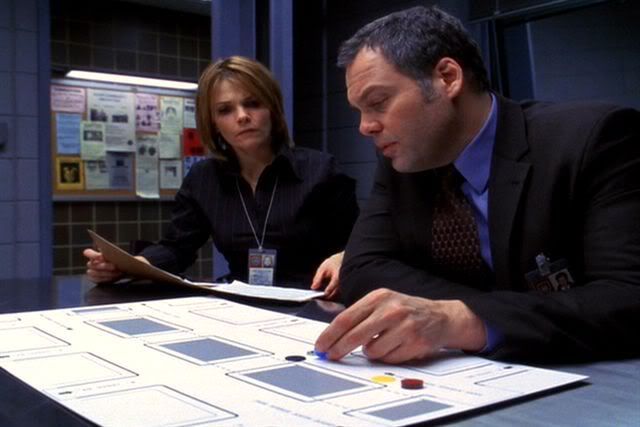 6-8. Diane doesn't think the following pictures are of his own hand, but of his stunt hand. I'm in two minds. Whast do you all think?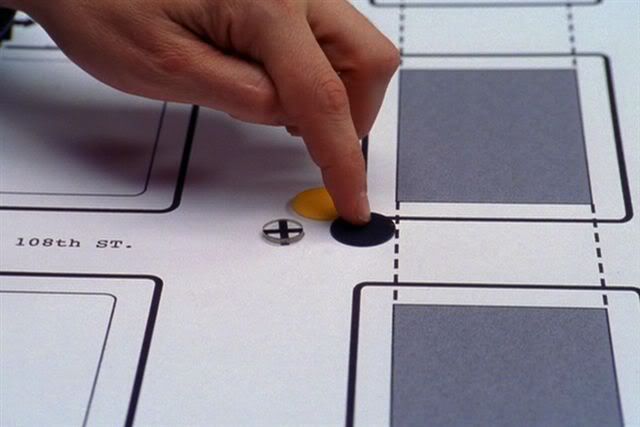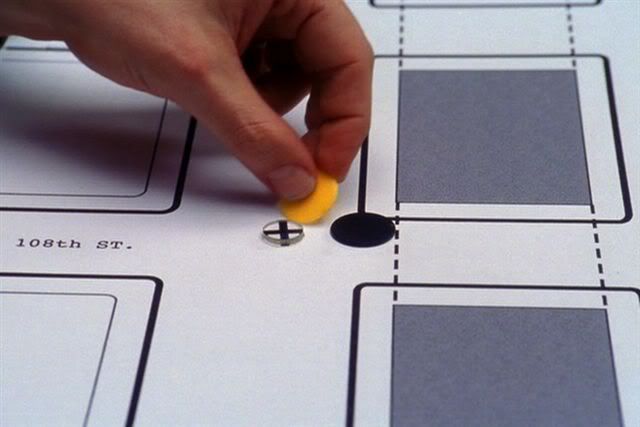 9. Here's another one from the same episode for comparison.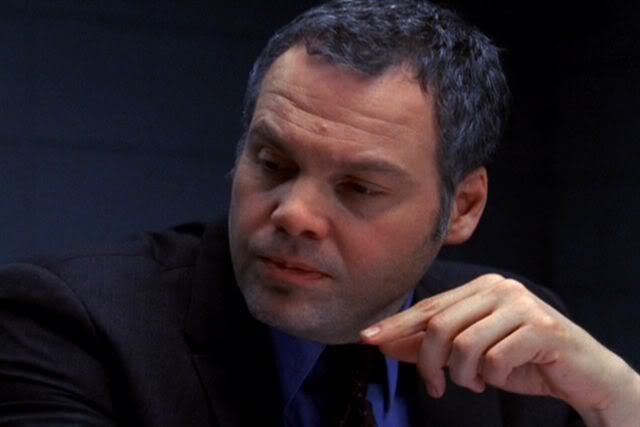 10-14. And I don't think anyone ever doubted that these beauties fondling a picture of the OTHER Vincent are someone else's.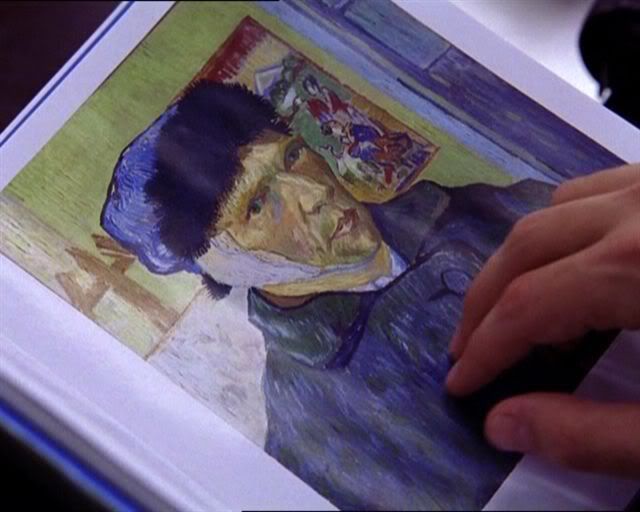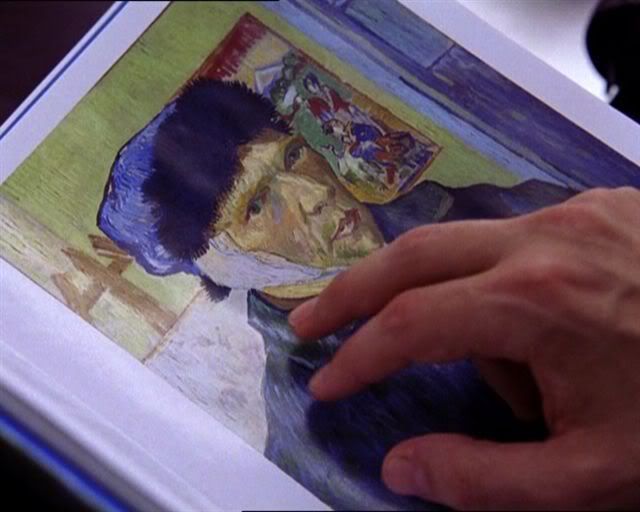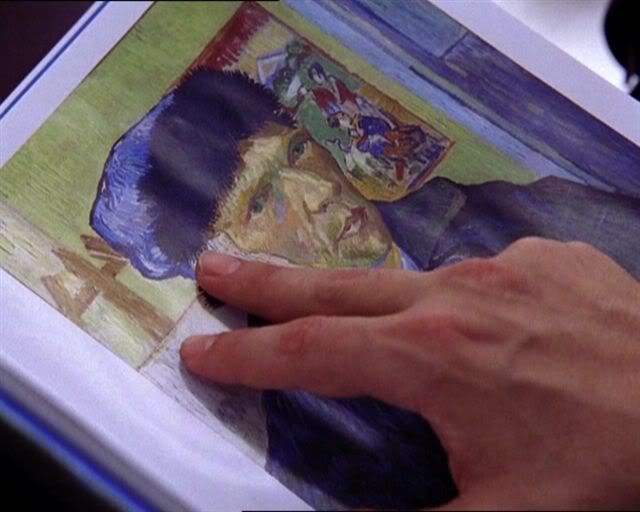 (Heavy sighing).